Cash your killer gold coins in soon: trailer and release date for John Wick: Chapter 4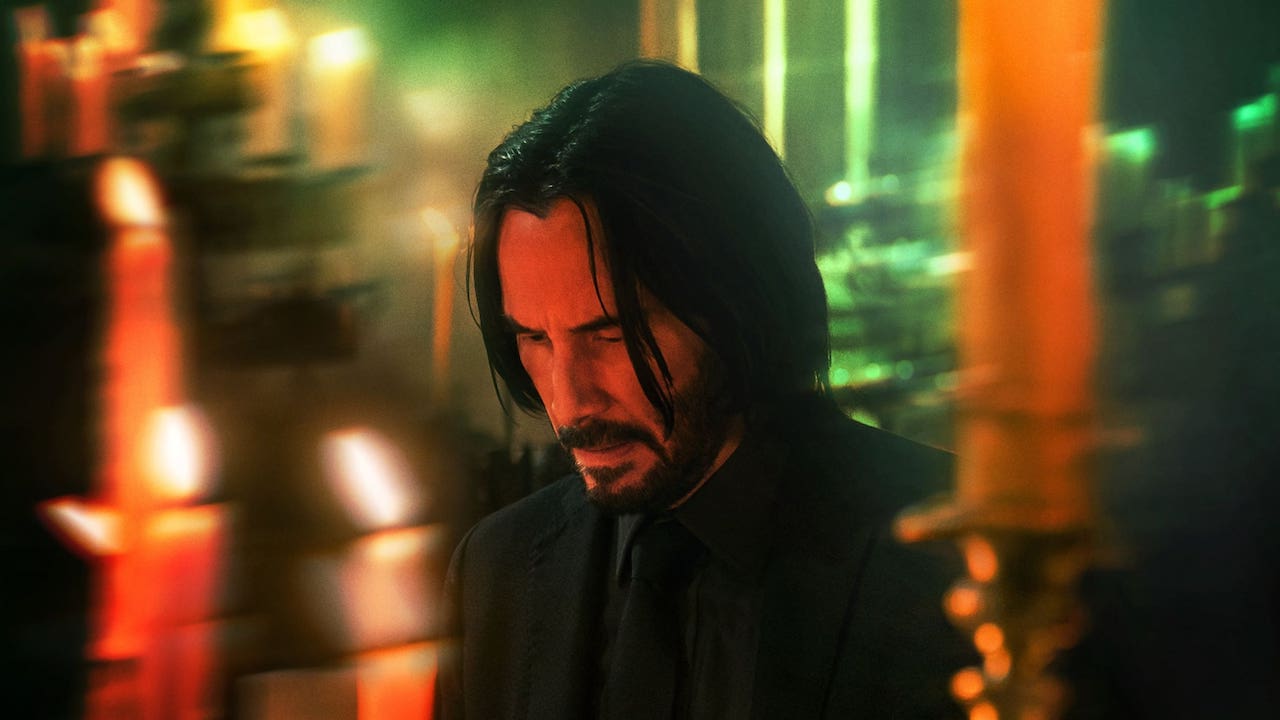 It's the greatest story ever told: a benevolent, long-haired man whose name starts with the letter "J", surviving betrayal and murder to rise again and save our sins. The Messiah of modern action cinema, Keanu Reeves is returning to our screens with a score to settle in the next chapter of his heavenly John Wick film franchise.
Going back to a more simple title format after 2019's brutal John Wick 3: Parabellum, the next entry will see the ramifications of Reeves' assassin declaring "yeah, I'm thinkin' I'm back" in that film's final moments. With the help of Laurence Fishburne's Bowery King and new allies, John Wick is getting closer to taking down the sinister High Table, and we couldn't be more stoked. John Wick: Chapter 4 returns to cinemas with a vengeance on March 23, 2023.
This isn't a full trailer, merely an atmospheric "sneak peek" with the same neon-drenched indoor fight scenes and wintery international vistas (we might get some scenes in France?? Judging from that tower in the background?) from the previous hit hitman films.
"Have you given any thought to how this ends?", Hiroyuki Sanada's new character asks John. We bet it'll end with a tonne of High Table bodies on the floor, but Reeves just might join them sometime soon, as series director Chad Stahelski emphasised recently:  "How do you f**king want me to end [the franchise]? Do you think he's going to ride off into the f**king sunset? He's killed 300 f**king people and he's just going to [walk away], everything's okay?…He's fucked for the rest of his life. It's just a matter of time."
One bit of casting that we're shrieking about is the involvement of British-Japanese pop diva Rina Sawayama as new arrow-slinging character Akira. She can dance, sing, and as evidenced by the music video for "Bad Friend", hand you your ass in a bar fight.
Stay tuned for more news and footage from the next chapter in John Wick's rampage of revenge as we push ahead to March 2023. If Reeves can get us this excited just by saying "yeah" in the trailer above, imagine what the finished film's gonna be like.