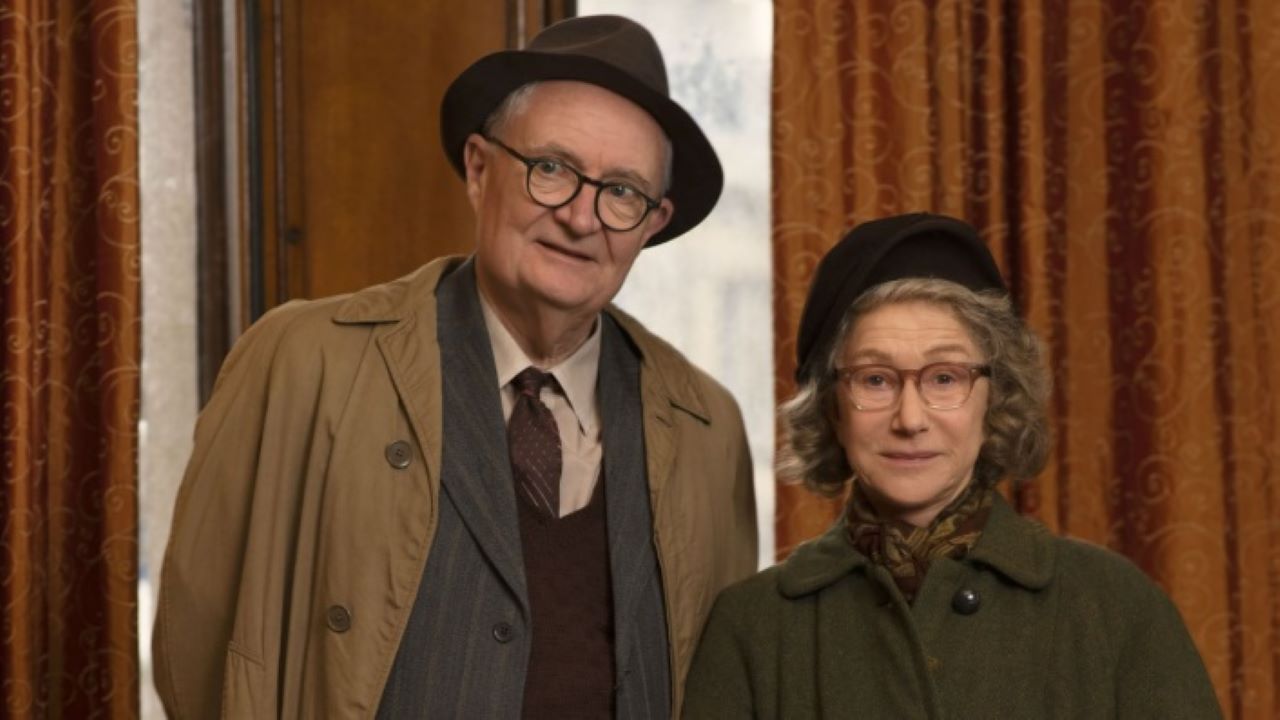 Belfast, Kubrick, and Last Night in Soho will stun at Palace's 2021 British Film Festival

---
Oi m8, you got your tickets yet or wot? Palace Cinemas is bringing the best of British film to Australian cities, with a spiffing 2021 British Film Festival lineup worth raising a cup of tea to.
Palace locations in Sydney, Canberra, Brisbane, Perth, Byron Bay, and Adelaide can expect terrific UK movies from November 3 to December 1, with Melbourne branches kicking off the festival a little later on November 5. Scroll to hear some of the most unmissable titles from the British Isles, or check out the whole program and pick up some tickets via the festival's official website.
The opening night selection is The Duke, starring top English talent Jim Broadbent and Helen Mirren in a heartwarming true heist story. But that's only the first opportunity to see some famous faces at this year's festival: Timothy Spall and Colin Firth each feature in not one but two of the lineup's options. Firth appears alongside fellow Mr Darcy Matthew McFayden in Operation Mincemeat, as the tweet below cleverly points out.
🎶we're darcy and darcy ooOOOoooOOOoooo🎶 pic.twitter.com/tuGukTry1F

— Leah MarillAAAHH!!! REAL MONSTERS Thomas (@leahmarilla) October 5, 2021
Kenneth Branagh's semi-autobiographical drama Belfast will definitely bring a tear to your eye, whilst Edgar Wright's Last Night in Soho might elicit screams instead. If biopics and true stories are more your thing, there's a doco about champagne narrated by Stephen Fry, and biopics of bygone British genius from all walks of life. David Bowie! Roald Dahl! Schizophrenic painter Louis Wain, played by Benedict Cumberbatch!
Why does Benedict Cumberbatch always want to play brilliantly intelligent and socially dysfunctional men? We don't know, but we're psyched to see cameos from Taika Waititi, Richard Ayoade, and Nick Cave as H.G. Wells. Wow.
The British Film Festival lineup is bolstered by a psychedelic trip back the UK cinema of the 1970s, including Kubrick's A Clockwork Orange and Barry Lyndon, The Who's energetic Quadrophenia, and the brutal Straw Dogs, amongst other restored classics of the era. These aren't just odd, mod movies: they're each distinctly British, in a way that both celebrates and darkly distorts their native culture.
Get your droogs together for some great UK cinema, both old and new. Palace's official website for this national celebration has ticket information, even more highlights, and bundle offers available.