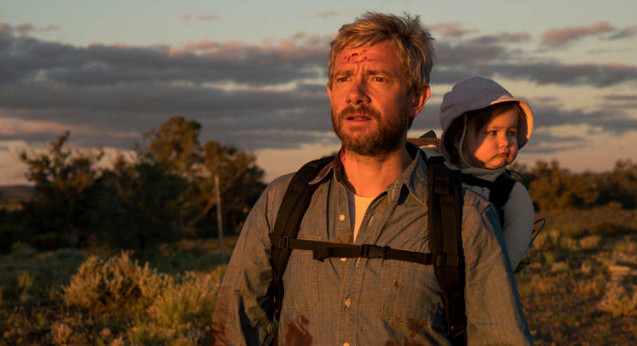 The highly anticipated zombie film Cargo, starring Martin Freeman, will arrive in Australian cinemas on May 17. News of its cinema release was announced this week, accompanying the launch of a new trailer and poster.
Cargo is from the producers of The Babadook, written by Yolanda Ramke and directed by Rankme and Ben Howling. It is a feature film extension of their Tropfest-finalist short film of the same name, which has generated more than 14 million views on YouTube (check it out below).
Netflix picked up Cargo last year, and will claim it as a 'Netflix Original'. In everywhere in the world other than Australia, the film will be available on the streaming service provider from May 18. Australians will have to wait to see it on Netflix. But the silver lining is, you can watch it on the big screen.
When it premiered last year at Adelaide Film Festival, Cargo generated enthusiastic reviews from critics.
Sarah Ward from Screen Daily wrote: "Pitting Martin Freeman against the undead in the Australian outback, Cargo may take a bite out of a teeming genre, but it does so with heart, smarts and some weighty matters on its mind."
Luke Buckmaster at The Guardian (who is also a contributor to Flicks) described Cargo as "a very strong, at times stirring achievement" and "a zombie film with soul and pathos."
And Richard Gray from The Reel Bits said it was "one of the most remarkable new takes on the genre."