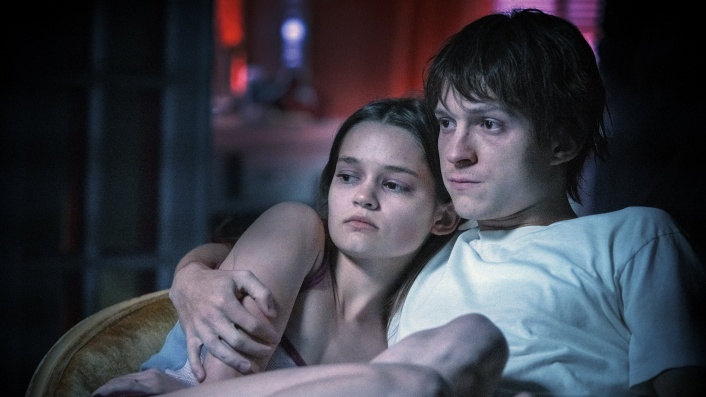 Australian trailer and release date for Cherry, Tom Holland's biggest lead role yet

---
If you can't see Tom Holland as anybody but the do-gooder Spider-Man, or even as one of the tiny tsunami'd children in The Impossible, you haven't been paying attention. Last year the young Brit blew our reviewers' socks off with his furious performance in Netflix's The Devil All The Time.
And it looks like Holland is following that intense streamer role up with another in Cherry, a crime-drama directed by the Russo Brothers. The film is coming to Apple TV+ subscribers on March 12.
Based on a semi-autobiographical novel by US Army veteran Nico Walker, Cherry will be released exclusively on Apple TV+, one of the streaming service's most buzzed-about features so far.
Tom Holland stars as one man across a lifetime of traumatising experiences, from witnessing war carnage in Iraq to an ongoing opioid addiction with his long-time love interest (Jessica Goldberg).
Apple TV+ subscribers can watch the slow, violent metamorphosis from March 12. If you've enjoyed the direction of the Russo brothers in Marvel phenomenons like Captain America: The Winter Soldier and Avengers: Endgame, here's their Scorsese-esque prestige drama, with a script by sister Angela Russo-Otstot and Jessica Goldberg.