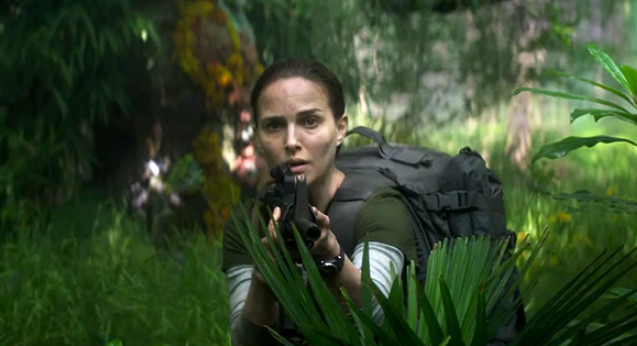 The writer/director Alex Garland's acclaimed science fiction thriller Annihilation, starring Natalie Portman and Oscar Isaac, will go straight to Netflix and launch on March 12, 2018 in all territories outside of the USA and Canada.
The film was released in cinemas in North America in late February, collecting rave reviews from critics. Chris Evangelista from Slashfilm called it "nothing short of a masterpiece" and The Hollywood Reporter "a ferocious, feral, female-centric update of fearsome monster classics like The Thing and Alien."
The story of Annihilation's distribution, however, has been anything but smooth. After problematic audience test screenings, a bigwig at Paramount Pictures called it "too intellectual" and ordered tweaks to be made, including a revised ending and changes to make Portman's character more relatable.
But Annihilation's producer Scott Rudin had final cut rights and took the director's side. Instead of the film being changed, Paramount sold international distribution rights to Netflix. Garland has expressed disappointment in this decision, telling Gizmodo "we made this film for the big screen."
Garland is an unusual example of a novelist who became a filmmaker. He rose to prominence after writing the best-selling novel The Beach, which became a hit film directed by Danny Boyle and starring Leonardo DiCaprio.
Garland's previous film, the cerebral science fiction drama Ex Machina, became an unexpected indie hit and was similarly well reviewed.
Visit this page for more information about 'Annihilation'