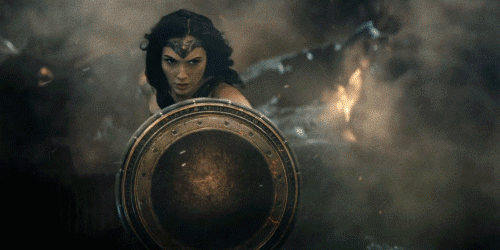 The female superhero has risen, and she's not leaving anytime soon

---
The superhero landscape has changed. Women are (finally!) storming the gates. Best-selling author and cultural commentator Maria Lewis explains how we got here, and exciting things in store for the future.
---
When discussing the rise of the female superhero, men are always surprised. 'Oh, but Elektra and Catwoman were such disasters at the box office,' bro wearing a Reservoir Dogs shirt will say. 'I just don't know if it's sustainable,' his mate in a Transformers hoodie will counter. Women, however, are not surprised. We knew this shit was coming and we knew it was inevitable. With every seemingly incremental success – a Hunger Games franchise here, a Moana box-office record there – we, as Emperor Palpatine would say, grew stronger.
Now it's 2018 and not only did Wonder Woman come for your throat, it broke box-office records and wooed critics. The long awaited Incredibles sequel finally moves Elastigirl into the spotlight, Wasp gets title treatment alongside Ant-Man, and studios are scuttling to assemble whatever female-led projects they can, whether that be Birds Of Prey and Batgirl movies over at DC, or Captain Marvel and Black Widow solo features at Marvel. It has taken time and an excessive trimming of neck beards, but the female superhero has risen and she's not leaving anytime soon.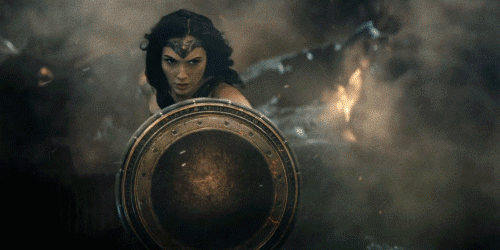 Outside of history's heroines like Joan Of Arc and Scáthach, the first female superheroes popped up on paper in the early twentieth century. Comic books were their birthplace and unsurprisingly we didn't get it right straight away: characters like The Blonde Phantom, Millie The Model, Sun Girl, Sheena: Queen Of The Jungle and Fantomah were all slightly different versions of the same buxom blonde.
It was the rivalry of DC and Marvel that gave us actual ass kickers like Wonder Woman and Black Canary for the former, Fantastic Four's Sue Storm and X-Men's Jean Grey for the latter. When they made it to the big screen, however, they didn't get to be the stars of their own films. Best case scenario they were part of a team like Batman Forever (shudder), the early installments of the X-Men franchise, and Fantastic Four. On the odd occasion studios took the risk of giving a female superhero her own movie, it didn't go great.
Sign up for Flicks updates
Making the leap from comic book strip to celluloid was Tank Girl in 1995, a cult classic now but considered a huge flop at the time. Catwoman in 2004 was directed by a guy called Pitof, carried no resemblance to the comics whatsoever, and saw Halle Berry get licked by magic cats. Then there was Elektra in 2005, with one lone female among the writing, directing and producing staff of fourteen men. None of the movies were particularly good, which is less of an issue in Hollywood so long as they make money … which they didn't.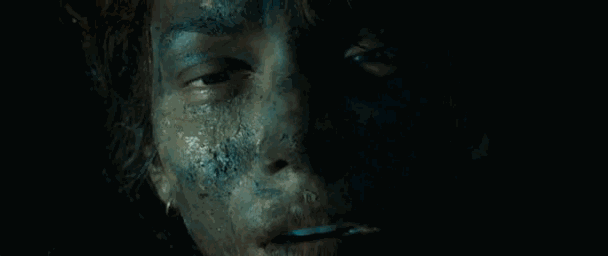 Karyn Kusama's Aeon Flux in 2005 morphed animation to live action, but it too failed to connect at the box-office. Female superheroes on the small screen were gaining traction thanks to the success of Buffy The Vampire Slayer, Xena, and Charmed, and in comic books too Gail Simone and Nicola Scott's all-female superhero team-up Birds Of Prey had a burgeoning fanbase. But in the late naughts, female-driven stories on the big screen were not valued. That is, until an unexpected hit in 2008.
"I think the big turning point in terms of cultural and business awareness of the female dollar really started with Twilight," says comic book artist Nicola Scott. "You could see it happening at Comic Con: it changed the demographic. Suddenly it wasn't just men owning fandom and the girls they would tolerate being there. There was this influx of women and teenage girls who flooded in."
The success of Twilight was seen as a travesty for fan boys and geek gatekeepers at the time as it meant 'girls were commandeering their sacred grounds' 
And Scott would know: as someone who grew up obsessed with Wonder Woman, she has made a career out of female superheroes drawing them for the likes of DC Comics as well as creating her own with witch procedural Black Magick with Greg Rucka (currently being adapted for television). The Sydney-based comic book professional also became the first female artist thanked in the credits of a DC superhero blockbuster with Wonder Woman last year, which used several of her costume designs from the comic series.
The success of Twilight was seen as a travesty for fan boys and geek gatekeepers at the time as it meant "girls were commandeering their sacred grounds". "That fandom had to be taken seriously because of the money and then the question became: what do they want next?" says Scott. Twilight "started to shift the conversation" she notes, with executives starting to see the potential of the female market off screen as well. Such was her ability to print money, the female superhero was expanded across all forms of pop culture, like solo comic titles from Supergirl to Squirrel Girl, not to mention books such as Lumberjanes, Jem and the Holograms, and Motor Crush pushing female narratives outside of the big two.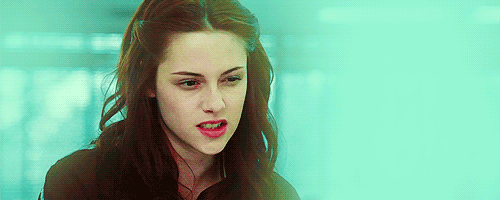 The result? Women now make up a huge portion of current readership. Marvel expanded into novels, with the criminally underrated She-Hulk Diaries by Marta Acosta and YA tale A Rogue Touch, with DC too branching out in best-selling author Sarah J Maas penning a Catwoman novel and recently announced illustrated books for Harley Quinn by Mariko Tamaki (a writer on both She-Hulk and Lumberjanes) and Mera from the Aquaman universe by Danielle Paige.
"There is clearly a shift," says Tamaki. "I think it's possible that it's a series of successes that signal to an industry, which generally needs success to green light projects. Also, I think the voice of an audience that wants these movies and books and so on is get louder."
Another facet is the previously male dominated world of merchandising. Launched in 2015, DC Superhero Girls included a range of action figures as well as tie-in books, graphic novels, films, and an animated series currently in its fourth season. "DC Superhero Girls is one of the biggest sellers for DC because it sells in book stores, it sells into libraries, it sells in toy and department stories," says Scott. "It's a huge money maker for them and shows how profitable female superheroes can be when aimed in the right direction and handled by the right people who understand and know what to do with the characters."
With the door kicked open, it seems no matter how loudly certain toxic parts of the male nerd community complain, there's no shutting it.
With the door kicked open, it seems no matter how loudly certain toxic parts of the male nerd community complain, there's no shutting it. After a global haul of $822M, Wonder Woman 2 is now in production along with a whole slate of female driven movies at DC: namely Birds Of Prey, produced by Margot Robbie and directed by Cathy Yan, who will become the first Asian woman to direct a superhero blockbuster for DC. They may seem like small milestones at the moment, but Tamaki says the impact they're going to have on the next generation is going to be "amazing". "I hope they grow up and have even more amazing ideas for the heroes they want to see," she says. "I grew up with just about no female protagonists that looked like me. It would have been awesome." Across the street, the shared universe hinges on Captain Marvel's confident shoulders after Infinity War, with women serving in writing, production and co-directing roles.
That's not to mention the potential all-female team up pitched to executives by the stars themselves in Tessa Thompson, Brie Larson, Scarlett Johansson, Zoe Saldana, Pom Klementieff and Karen Gillan. A Black Widow solo movie is coming (ten years too late) and She-Ra is getting resurrected over at Netflix.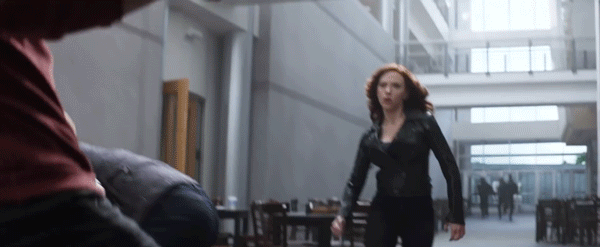 "Based on the success of Wonder Woman and Black Panther breaking out of that white hero mould – and how well they did critically and commercially – studios are starting realise how relatable that is, not just for the female audience but for everyone," says Scott. "It's a numbers game and female properties are making shit tonnes of money. There has been a growing culture over, I reckon, the past 10 years where there's an awareness of the female fanbase, the power of the female fanbase, and the kind of money the female fanbase is prepared to throw around." And if there's one thing we know about show business, it's that money talks.