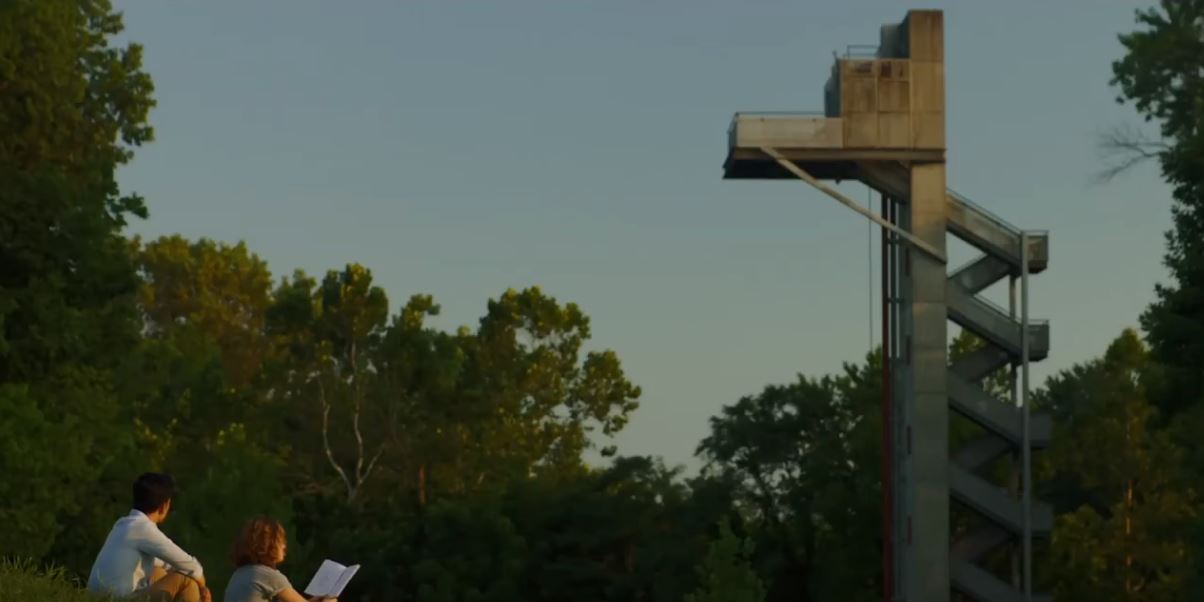 The beauty of Columbus and the architecture of 'pure cinema'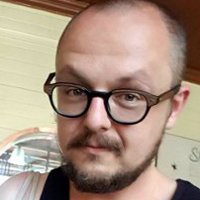 ---
In his review of Columbus, the sublimely constructed feature film debut of video essayist Kogonada, Rolling Stone critic Peter Travers rounded off an enthusiastic appraisal by concluding: "It's pure cinema." I first heard those words – "pure cinema" – while studying at university many years ago. They deeply intrigued me then as they do now. What is pure cinema? Is it merely fancy-sounding jargon invented by critics to describe perceived greatness, or something more?
Like "pure" when it is used in relation to narcotics – dare I say it, also a part of my university years – it suggests films with few ingredients and a high level of potency. By this definition the noise, clamour and frantic artifice of a Michael Bay or Baz Luhrmann movie would not be "pure", but the patient styles of Michael Haneke or the Dardenne brothers might be. Perhaps 'pure cinema' is a way of expressing certain kinds of compositions and a certain kind of editing.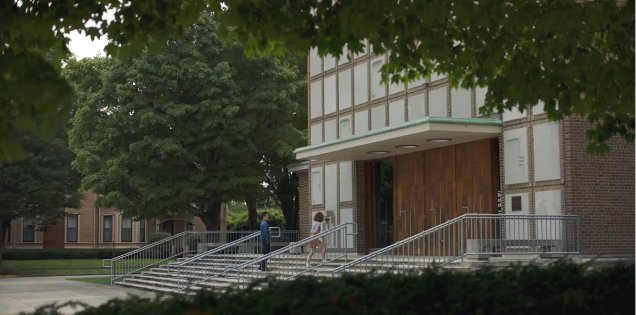 Regardless what you think of the term – whether it compels you also, or whether you think it sounds like the posturing of arty farty wankers – it's easy to see why somebody might apply it to Columbus (now playing a very limited season at Melbourne's ACMI Cinemas). This beautifully made film is about two strangers connecting: Casey (Haley Lu Richardson), who recently graduated from high school, and Jin (John Cho), a Korean book translator. They hang out and walk through the streets of the titular Indiana city – Casey a local and Jin visiting – which is known for its modern architecture.
That's what this film is also about: buildings and public art. Much of the conversation unpacks the couple's complicated feelings towards this subject, Casey being an architecture obsessive and Jin the son of an architecture professor. You might assume this limits the film's appeal or requires an interest in these topics; not so. Kogonada's rich, oxygen and light-filled compositions are an ode to modernist design and structure. The director finds ways to warm their core elements: steel, glass and reinforced concrete, which don't exactly scream "photogenic."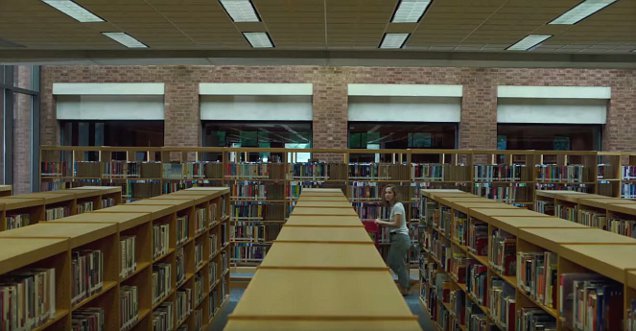 The warming element is largely the human element. Casey and Jin barely know each other but chat openly about matters close to the heart, including their relationships with their sick parents (Casey's mother – played by Michelle Forbes – is a recovering addict, and Jin's father has fallen into a coma). Their interactions literally take place in the shadows of the buildings. Kogonada asks: does architecture have the power to heal?
The director rarely looks for beauty in the obvious ways. Kogonoda understands that holding the frame is not about refusing to cut, but about constructing images that intrigue on the surface as they communicate greater things. The term 'mise en scene' exists to give the space in front of the camera the seriousness it deserves, pushing the definition of film and television away from merely a collection of sound-accompanied two dimensional images.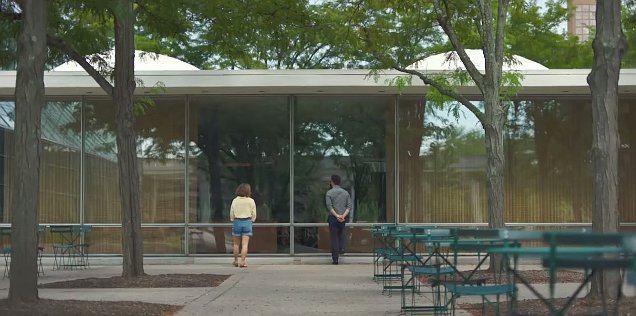 Remember the 'so much beauty in the world' scene from American Beauty, with a budding young filmmaker spellbound by footage of a plastic bag moving about in the wind? Kogonoda presents a less cloying extension of the well-explored but timeless idea that beauty can be prosaic and profound, and exquisite and everyday all at the same time – with the mightiness of architecture (rather than the triviality of a shopping receptacle) the element taken for granted in our day-to-day lives.
It is not too much to say that Columbus – a sublime cinematic achievement, 'pure' or not – encourages us to look at the design of buildings, and the design of film, with fresh eyes.