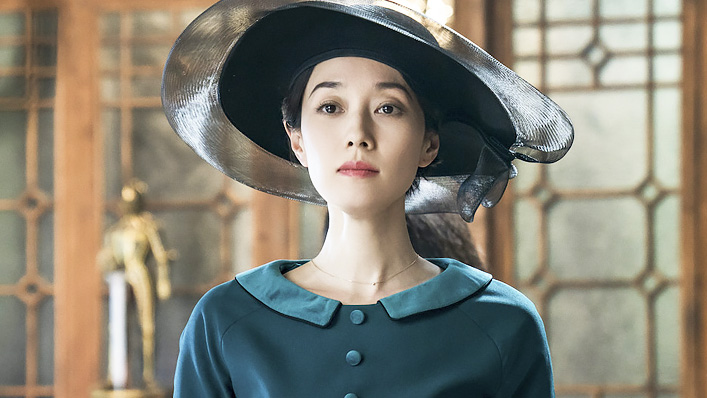 Miss S is China's faithfully glamorous remake of Miss Fisher's Murder Mysteries

---
Miss S is a rare kind of production: a Chinese remake of a popular Australian series, which transports the setting of Miss Fisher's Murder Mysteries from Melbourne in the 20s to Shanghai in the 30s.
Miss Fisher's Murder Mysteries is beyond the shadow of a doubt one of Australia's major screen success stories of recent years. Based on the novels by Australian author Kerry Greenwood, the series—which ran for three seasons between 2012 and 2015—charted the exploits of the eponymous Miss Phryne Fisher (Essie Davis), a glamorous private detective solving crimes in 1920s Melbourne while engaging in a will though/won't they romance with hunky Inspector Jack Robinson (Nathan Page).
See also:
* All movies now playing
* All new streaming movies & series
As fans—and they are legion—know, the debutante detective even made the leap to the big screen with last year's Miss Fisher and the Crypt of Tears, a partly crowd-funded cinematic adventure that pulled out all the stops.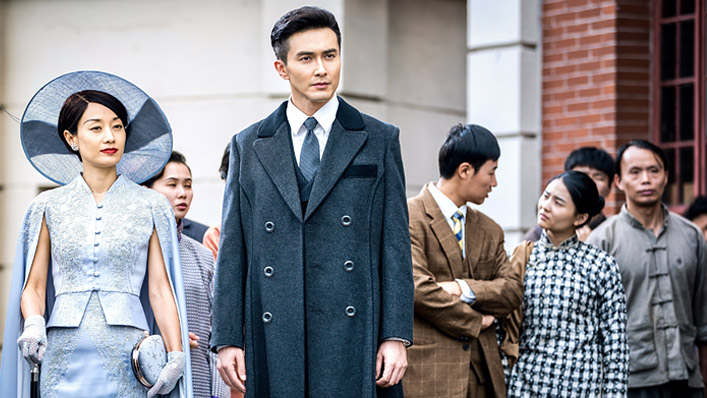 But an even more telling marker of success isn't whether you've made it to the movies; it's whether you've been remade. Already one of our most popular screen exports, with fans in 172 different territories, Miss Fisher—or a version thereof—is making inroads in the East in the form of Miss S, a coproduction between HBO and the Chinese company Tencent Penguin Film.
Goodbye Melbourne, hello Shanghai
Stop me when this sounds familiar: recently returned to Shanghai from a sojourn in Paris, glamourous socialite Su Wenli (Ma Yili) soon finds herself embroiled in a murder mystery. Discovering a knack for solving crime, she sets herself up as the city's first lady detective, which means she'll be spending a lot of time around hunky Inspector Luo (Vengo Gao Weiguang), with whom she shares an undeniable chemistry. It is exactly the same set up, only in Shanghai, and in Mandarin.
While part of the fun with Miss Fisher's Murder Mysteries was seeing familiar Melbourne landmarks in their historical context, for Australian audiences Miss S's Shanghai setting is an exotic viewing destination. Miss S is an almost wholly Chinese production: while HBO stumped up cash and Miss Fisher showrunners Deb Cox and Fiona Eagger consulted, this is not a case of a western production lifting cultural elements for cache.
In any case, as presented the Shanghai of the 1930s is an intoxicating blend of European and Asian cultures, where traditional qipao and cheongsam dresses are accessorized with cloche hats, and cops and businessmen alike wear sharp suits. If Miss Fisher the series was a study in elegant period costuming, Miss S cranks it up to 11, boasting over 100 costumes for lead actor Ma alone.
Shockingly new and hauntingly familiar
Still, fans of the source material will spot plenty of recognizable elements at play here—after all, if it ain't broke, don't fix it. Our heroine still has a faithful maid, but instead of Ashely Cummings as Dot, it's Bu Guan Jin as Xiao Tao Zi. She still has an awkward, budding romance with the Inspector's faithful offsider, Shen Xiao An (Wu Hao Chen). Even working class roustabouts Bert and Cec have Shanghai counterparts in the form of streetwise hustlers Lao Song (Xu Shao Ying) and Xiao Tan (Liu Yi Hang). Even the first two part storyline, 'Mysterious Blues', maps directly onto the first episode of Miss Fisher's Murder Mysteries, 'Cocaine Blues'.
So, what's different? Well, this is Shanghai, so we're navigating Chinese society and culture, not early 20th century Australia. A lot of the assumptions are in the background and may not be noticeable to non-Chinese audiences. Others are subtle, but distinct—Irish Dot was Catholic, while Xiao Tao Zi is a devout Buddhist. Family dynamics—and as in the original series, so many bodies here are the product of familial strife—may be different.
Sign up for Flicks updates
A toned down sex life
But the most noticeable change is that Miss S's sex life has been drastically toned down in comparison to our Phryne, the better to adhere to Chinese social mores. Happily, the cast don't need to leap in to bed to keep the temperature up; the smouldering glances and flirty banter between Su Wenlei and Inspector Luo is some real old school Hollywood stuff, up there with Bogart and Bacall or Hepburn and Tracy. If anything, the air of repression makes the sublimated sexuality pop even more.
Like a new riff on a favourite old recipe, Miss S contains everything you already love about the original while pushing in some bold new directions. It doesn't exactly rewrite the rulebook, but this is a reimagining that works, both respecting its source and offering something fresh for new viewers and old fans alike.