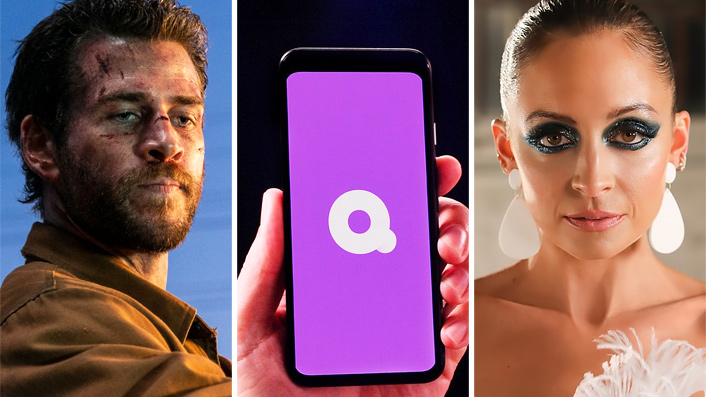 Is Quibi worth it? The good and bad of the mobile-only streaming platform

---
The recently launched streaming platform Quibi provides mobile-only viewing. Critic Sarah Ward dives into its content to decide whether or not it's worth it.

When one door closes, another one opens, or so the cliché goes. During the COVID-19 pandemic, that phrase has rung true for film and TV viewers. With cinemas around the world temporarily shutting down, several new streaming platforms have hit the market in recent months, all aiming to give stay-at-home audiences a plethora of extra viewing options. Quibi is one of them.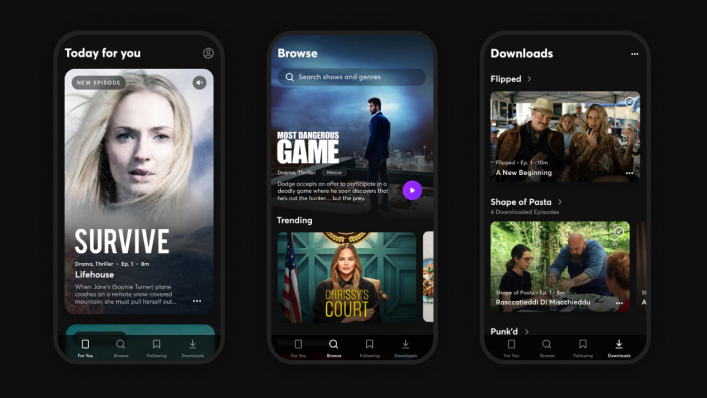 What is Quibi?
First announced in 2018, Quibi's name riffs on its concept. It's shortened from "quick bites," with the platform streaming short-form, mobile-only content that runs no longer than ten minutes per episode. That applies to 'movies in chapters', which split a standalone tale across several parts, as well as to more traditional television-style comedy, drama, documentary, news and reality TV series.
Quibi's lineup is solely designed for viewing via mobile devices, so streaming it on a bigger screen isn't possible. That makes communal viewing difficult, because no one wants to crowd around a phone together. But, to suit its gimmick, every show can be watched in both landscape and portrait orientation, with the image adjusting to fill the screen no matter how you hold your handset—and shifting if you move it, too.
The platform was created by ex-Walt Disney Studios chairman and DreamWorks Animation co-founder Jeffrey Katzenberg. Former eBay president Meg Whitman is Quibi's CEO and, with Katzenberg, has raised more than $1 billion to fund its lineup of original content. That helps explain the number of big-name stars making series for the platform, and the list of familiar titles being remade for Quibi (including Punk'd, Varsity Blues, The Fugitive and How to Lose a Guy in 10 Days).
What kind of content is on it?
The good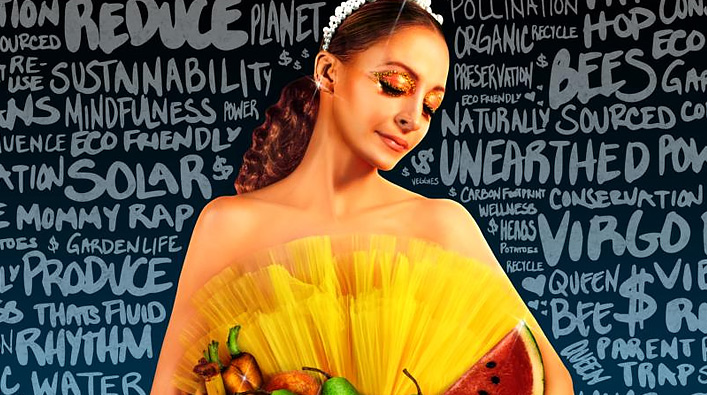 The best Quibi shows combine a great concept that suits bite-sized viewing chunks with excellent talent. That's a delicate balance, and one that Nikki Fre$h perfects. It helps if you're already a fan of Nicole Richie's comedic acting on short-lived sitcom Great News. Here, she plays a version of herself trying to become a wellness-focused rapper, with the mockumentary never taking the idea too seriously.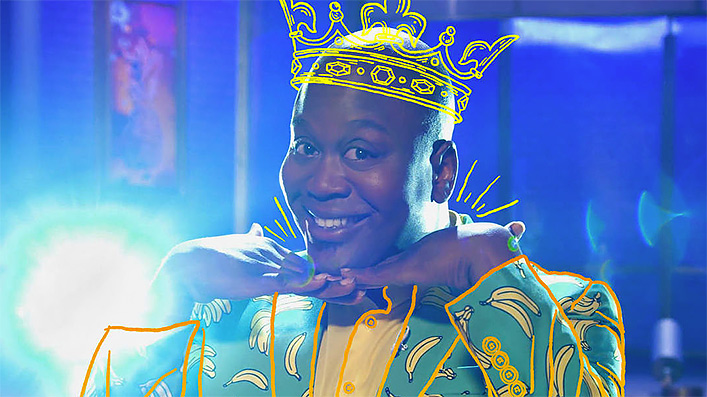 Dishmantled is another series that's all about its star: Unbreakable Kimmy Schmidt's Tituss Burgess. Maintaining the energy and demeanour of his sitcom character—and slinging plenty of witty lines, too—he hosts a competitive culinary series with a silly but surprisingly entertaining concept. In each episode, a secret dish is literally thrown at two blindfolded wannabe cooks, who then have to remake it.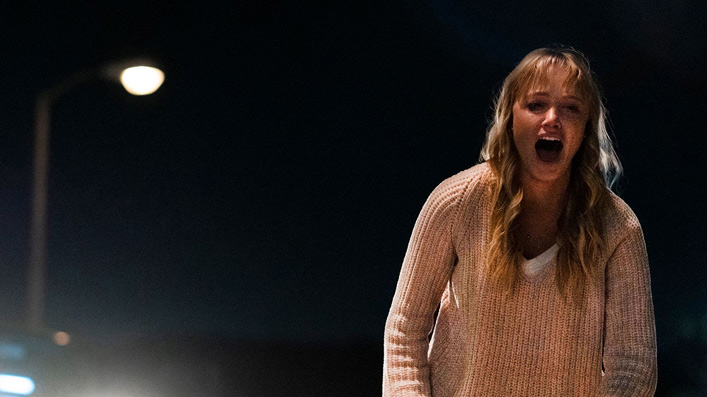 The Stranger shouldn't work. Like most of Quibi's drama/horror/thriller lineup, it's structured around cliffhangers, with each episode ending at an obvious climactic point that's designed to get you to press play on the next episode. But, as a ride-share customer trying to kill his driver, Dane DeHaan oozes the right amount of menace to keep viewers interested. As his target, It Follows' Maika Monroe is as steely as ever, while director Veena Sud maintains the cat-and-mouse tension.
The bad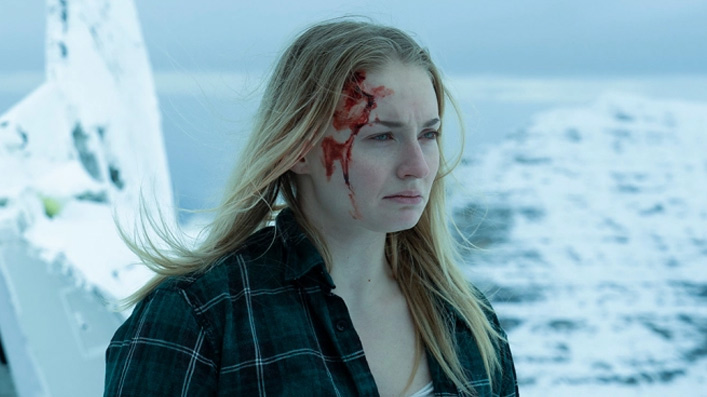 In her first post-Game of Thrones TV role, Sophie Turner plays a suicidal woman who, after leaving a psychiatric facility, is one of two survivors of a plane crash. 2017 film The Mountain Between Us covered similar territory, and that wasn't great either. Also unconvincing is the series' overwrought tone in general, as well as its handling of depression and other mental health issues.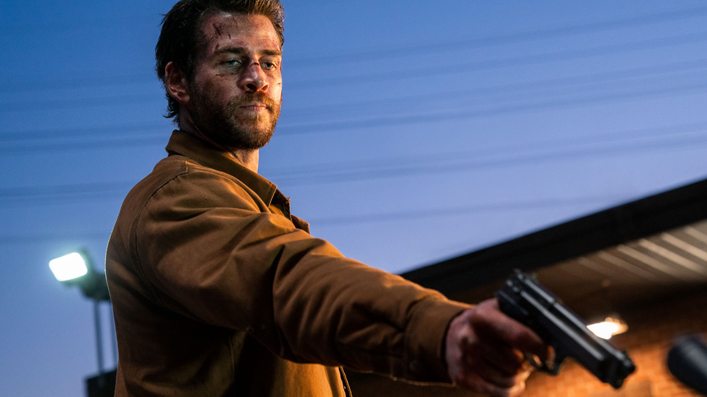 Christoph Waltz has deservedly won two Oscars for his work with Quentin Tarantino; however, in other hands, he's usually just asked to stick to type. That's the case in Most Dangerous Game, yet another take on the humans-hunting-humans premise. His by-the-numbers performance is matched by an unengaging Liam Hemsworth, who plays one of the human prey.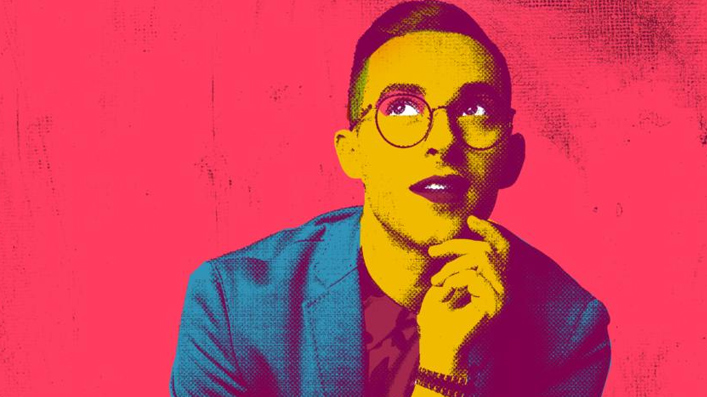 Almost everything on the reality TV lineup
Like every online platform, Quibi wants to establish itself as an alternative regular television. But, more than most streaming services, it leans as heavily on reality TV, competition, lifestyle and talk shows. And, predicated upon a one-line idea and little more, most are terrible—whether breaking Punk'd down into tiny pieces, satirising pop culture trivia in Useless Celebrity History, or making rival dance teams face off on a tilting floor while literally throwing obstacles their way in Floored.
The annoying
Quibi features engaging highlights and downright misfires, but its programs mostly fall into a different category. Many are watchable, but prove annoying and frustrating because they're more concerned with the platform's gimmick—or because that gimmick doesn't suit them.
Take comedies Dummy and Flipped, for instance. One casts Anna Kendrick as an aspiring writer who befriends her boyfriend's talking sex doll, with said boyfriend also a fictionalised version of Rick and Morty and Community writer Dan Harmon. The other enlists Will Forte and It's Always Sunny in Philadelphia's Kaitlin Olsen as home renovation show devotees trying to film an audition tape in a drug cartel's stash house. Both ideas have merit, but they're only fleshed out enough to fuel each "quick bite" episode.
As mentioned above, Quibi's drama, thriller and horror content is also designed with one thing in mind: cliffhangers at the end of each chapter. Although The Stranger makes that work, murder-mystery When the Streetlights Go On, action-thriller #FreeRayshawn and horror anthology 50 States of Fright feel like filler broken up by a series of big and predictable twists—even with talent such as Laurence Fishburne and Sam Raimi involved in front of and behind the lens.
When it comes to Quibi's docuseries selection, its best ideas all suffer from brevity. A culinary travelogue, Shape of Pasta takes a trip through Italy to explore the stories behind unique pasta shapes, with each episode leaving viewers wanting more. The same proves true of the sneaker-focused You Ain't Got These, while rare reality TV highlight Barkitecture also feels too short, as well as more enthused about its celebrity dog owners than the kennels being built for their cute pooches.
What does it cost and is it worth it?
Newcomers to Quibi can sign up via Apple's App Store and Google Play for a free 14 day trial, with monthly access costing $12.99 afterwards. That's slightly less than Netflix ($13.99) and Stan's ($14) standard plans, although both services also have cheaper options ($9.99 for Netflix; $10 for Stan). Quibi's price is more expensive than Prime Video ($6.99), Apple TV+ ($7.99), Disney+ ($8.99) and Foxtel's new Binge service ($10).
Still, $12.99 per month is a steep price to pay for generally average-at-best content, even if you can't find it elsewhere. It's also a hefty cost for shows you can only watch on your chosen mobile device. Even among Quibi's better series, there's nothing that screams "must-see" on the platform's lineup. No big drawcard like Netflix's Stranger Things or Disney+'s The Mandalorian to lure you in.
Clearly, Quibi is aimed at viewing while commuting, helping public transport passengers fill their travel time with undemanding shows. With that in mind, launching while everyone's staying home during a pandemic wasn't the smartest move. And if you're desperate for 5–10-minute-long episodes to watch en route to work, plenty of existing web and short-form series offer the same thing—but better, and often for free.