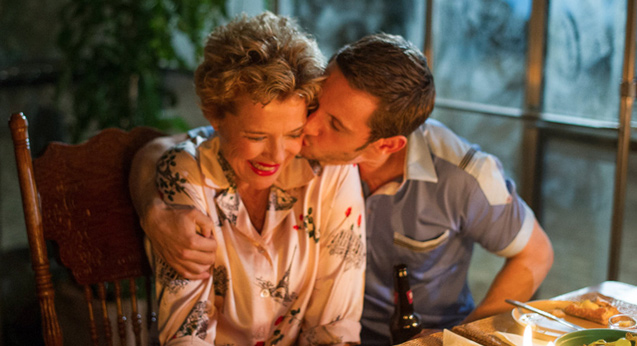 Flicks talks to the stars of Film Stars Don't Die in Liverpool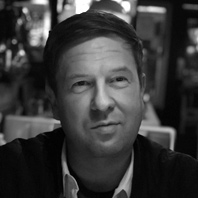 ---
In the late 1970s, young British actor Peter Turner met Golden Age movie star Gloria Grahame (The Bad and the Beautiful) and the pair fell in love. A few years later, after becoming ill, Grahame temporarily moved into Turner's family home in Liverpool. Turner subsequently wrote a memoir about his time with Grahame, and it's been adapted into a new movie, Film Stars Don't Die In Liverpool, starring Jamie Bell as the young Turner and Annette Bening as Grahame.
Flicks recently got to speak to Bell, Bening and Turner himself in Los Angeles.
---
FLICKS: What would you like audiences to take away from 'Film Stars Don't Die In Liverpool'?
Jamie Bell (Plays Peter Turner): It's a very unexpected story. I think people upon leaving the theatre will think 'Wow that's a true story?' It's a very pure love story. It's two people from very different walks of life with very different experiences who come together in this very pure, non-judgemental kind of way.
It's a love story that you don't see very often. It's a very strong connection that they share. It's about that very special person that comes into your life and changes your life forever. And confronting the inevitability of having to let that person go, which I think is a very universal story.
Annette Bening (Plays Gloria Grahame): Well that was well said!
I love a good love story myself, when I go to a play or a film or read a book. The book's really beautiful, the book's very tasteful, even though he had this affair with this woman who'd been a movie star, it really wasn't about that. It was about what happened between them.
I think it's maybe true for all of us, we've all had a relationship that ended that somehow inhabits us in a way, nothing else ever touches it, even when you move on to your next relationship. There's something about it that sticks with you.
Peter wrote this book I think because of that, and I think when people connect to it, it's because it reminds them of some love affair or person that they've been in love with. I think there's a real place for that, I love that myself. I love going to something where I'm kind of swept into it. Because it is the most powerful experience in life, right? When we fall in love.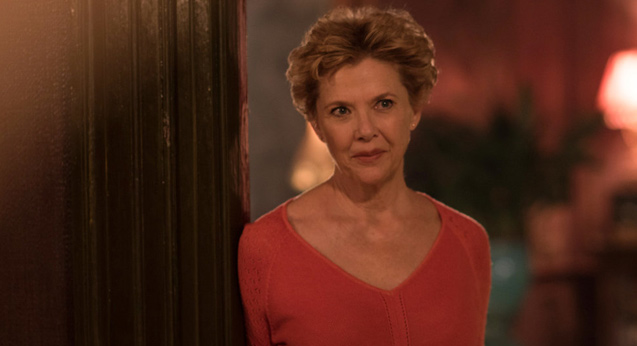 The Actual Peter Turner: I would like them to take away an understanding about love and how it affects us all on a very deep level. And not just romantic love, which this was, but how love is essential and it kind of transforms really and goes through the ages in every sense. Time, age and the people involved. How love can connect us on our journey through life. With what we take, and what we give out to other people. And also it can happen at any time in your life.
Gloria Grahame isn't as well remembered as some of her peers. Do you hope this film enhances her legacy?
Annette Bening: The fact that she was on the second tier as it were, as she always described herself, it made me love her in a specific kind of way. She wasn't Marilyn Monroe, she wasn't the big star of most of the movies she was in, although she was in a number of them, but it was usually somebody else who was the top liner, she was the second girl.
When Peter met her, he didn't know who she was, a lot of people now don't know who she was, and so yeah, maybe that would be a nice thing. She was a great actress and she was in some great movies. She was in some not-so-great movies, like all of us. (Laughs). But she was in some smashing movies and she was really good in them.
In A Lonely Place is a great film from any point of view. Nick Ray was her husband at the time, he directed the movie. So it's really worth a watch. The Bad and the Beautiful is smashing.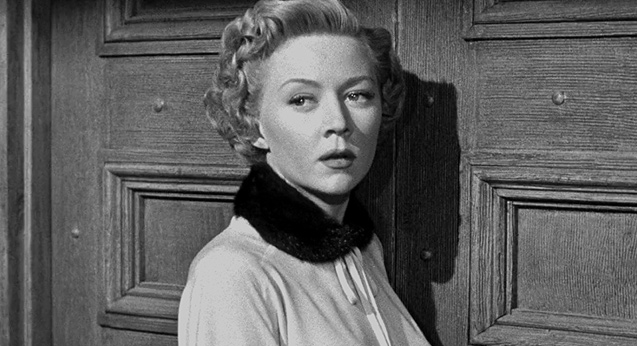 Are there any specific challenges involved in playing an actor?
Annette Bening: Peter was very helpful. I think the reason he was so helpful, not only because of who he is, this beautiful man, very decent guy, he knew how to help us. He knew what's useful and what isn't to an actor. His insights were invaluble.
Jamie Bell: Having him around was both nerve-wracking and wonderful.  We hit it off right away. I really found him to be so open. I can't really stress that enough. How understanding. He's very calming to be around. He's so soft about it. He knows who he is. He's unmistakably himself and I admire that very much.
Annette Bening: You can see why she fell in love with him. He's that kind of guy.
Peter, did you ever imagine that your book would be turned into a film?
Peter Turner: Never. It wasn't in my mindset at all. I didn't even think it could become a book.
I didn't plan to write a book, it just kind of came out of me. I woke up one morning and went to a desk and started to type. I didn't research the book or anything. I just call it my story and I found it very helpful to me at the time, in the four years after Gloria had died.
There was a lot of interest in it, to my surprise, from the film world. It's taken a long time [to hit the screen], but I understand why it's taken a long time for the film to reach the end of the development stage because we were waiting for the right people and Gloria was waiting for the right people.
---
'Film Stars Don't Die In Liverpool' is in theatres from March 1st