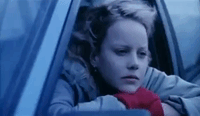 Exploring the films of Cate Shortland, the Australian director of Black Widow

---
Australian filmmaker Cate Shortland has landed one of the most coveted directing gigs in cinema: helming the forthcoming Black Widow movie. It's fantastic news for Australian filmmaking, giving one of the country's top talents a big-budget showcase. It's also excellent news for Marvel fans.
While a film about Scarlett Johansson's Natasha Romanoff is long overdue – the character has featured in six of the Marvel Cinematic Universe's 20 features so far, and will appear in the upcoming Avengers: Infinity War sequel next year, all without getting her own standalone flick – there's a difference between making a routine Black Widow effort and doing the oft-overlooked character justice. The MCU has delivered both generic and distinctive installments across its lengthy run, but with Shortland at the helm, Black Widow inches towards the latter camp.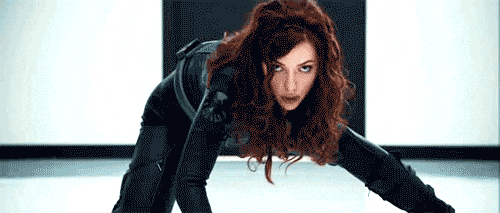 Johansson was reportedly influential in the director's hiring, admiring the treatment of her female protagonist in 2012's Lore. Given that all three of Shortland's features focus on women rallying against their surroundings, the actress could've found much to admire across the director's career.
In Somersault and Berlin Syndrome as well, Shortland highlights characters fighting to control their own lives and make their own choices in trying circumstances. It's a thematic thread that resonates with Black Widow, whose pre-Avengers background involves being orphaned, training as a spy from a young age and initially using her feminine wiles against her targets, before defecting from Russia to join Marvel's central superhero team.
Sign up for Flicks updates
It's not just Shortland's narratives that stand out, but also her style, positioning her work from her protagonist's perspectives – if not literally then aesthetically. Intimate shots, an ephemeral air, patient pacing and a subjective approach mightn't fit the MCU's house style, but they've served Shortland, her features and her spirited female characters well to date, as her filmography illustrates.
Somersault
Shortland's 2004 debut managed an astonishing feat, picking up every film gong – 13 in total – at the 2004 Australian Film Institute Awards. That might seem to signal an average year for Australian cinema; however it's an achievement that the quietly probing drama earned on its own merits. With its intimate exploration of a teenager leaving her suburban confines, Somersault isn't simply sensitive to the mindset of its protagonist, but rather adopts the character's yearning, searching, testing and experimenting mood as its own.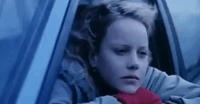 In her breakout role, Abbie Cornish plays 16-year-old Heidi, who flees Canberra for Lake Jindabyne after being caught with her mother's boyfriend. In the snowy town she meets Joe (Sam Worthington), the son of a local farmer – and while a physical connection blossoms, it's the shared emotional confusion between the two struggling souls that anchors the film.
Writing and directing, Shortland uses every tool at her disposal to bring Heidi's inner state to the screen, from scenes that say more with silence than words, to almost dream-like cinematography that hones in on minutiae, to the ethereal score by Decoder Ring. She's also aided immensely by Cornish and Worthington, in what still ranks among their best performances.
Lore
It took eight years for Shortland to make her sophomore feature, about a German teen trying to flee to safety during the waning days of the Second World War. Challenging the idea that history only belongs to the victors, Lore proves a rare look at the plight of a family on the other side of the conflict. Filmed in Germany, with German dialogue and starring a German cast, this thoughtful drama also proved worth the wait, taking its characters – and audiences – on a tense journey through thematically and morally difficult territory.
Adapted by Shortland and co-writer Robin Mukherjee from Rachel Seiffert's novel The Dark Room, Lore plunges into the impact of Hitler's downfall on those caught in the chaos by birth rather than by choice. Hannelore Dressler (Saskia Rosendahl) was brought up believing in Nazi ideology, but her survival soon depends on discarding everything she knows.
Shortland uses the country's foggy, murky landscape to stunning effect, conveying the shattering of innocence and insularity at the heart of this textured tale
As the film tracks her efforts to take her younger siblings to their grandmother's house, including with the help of a concentration camp survivor, it also tracks Lore's growing awareness of the true nature and toll of the war. A raw, urgent yet contemplative tone infuses every moment and, courtesy of cinematographer Adam Arkapaw, Shortland uses the country's foggy, murky landscape to stunning effect, conveying the shattering of innocence and insularity at the heart of this textured tale.
Berlin Syndrome
As well as marking Shortland's third film, Berlin Syndrome marked the filmmaker's second consecutive feature shot and set in Germany, this time traversing psychological thriller terrain in the titular city. When Brisbane backpacker and aspiring photographer Clare (Teresa Palmer) steps off the plane, she merely has exploring, sightseeing and holidaying on her mind. Alas, a chance meeting with the seemingly kindly Andi (Max Riemelt) leads to a passionate night, and then to a terse, terrifying abduction that traps her inside his apartment with no means of escape.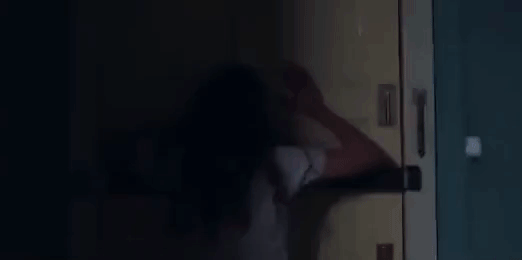 Nodding to the condition that sees victims connect with their captors, Berlin Syndrome isn't interested in simplicity. It might fit firmly into the thriller mould, but it isn't interested in standard shocks and twists either. Instead, drawing upon the novel of the same name – and bringing it to the screen with grim, constrained visuals to match the narrative's mood – the film fleshes out the intricacies of a complicated dynamic that plays with power and control on several levels. Like Cornish and Rosendahl before her, Palmer benefits from Shortland's penchant for strong-willed but never idealised women – for characters filled with their own flaws but determined to overcome the barriers put in their way, here perhaps more literally than in the director's other features.