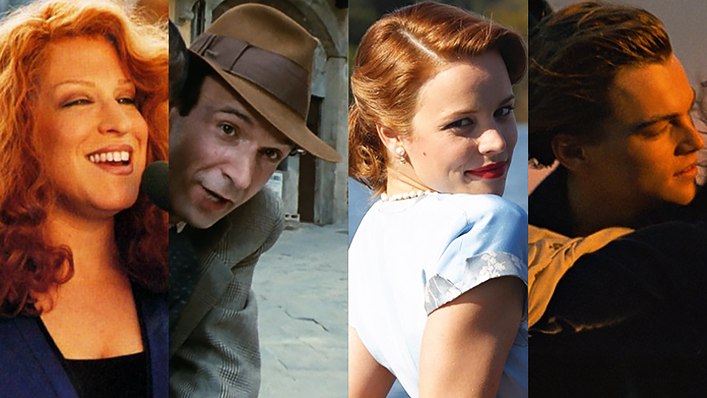 10 tissue box dramas to stream when you need a good ugly cry

---
Life getting you down? It can be cathartic to let it all out. Jenna Guillaume picks 10 classic films that will make you ball your eyes out.
Some days you just need a good cry. Whether life is getting you down or you simply wake up inexplicably brimming with tears, it can be cathartic to actually let it all out. And what better way to do so than with a good movie? It certainly beats breaking down in the office bathroom, right?
We all have those movies that hit close to home and push our own personal cry triggers. But there are also those that are basically custom-built to jerk our tears. Next time you need a good cry, remember this list – not to mention a tub of ice cream and a box of tissues…
Sign up for Flicks updates
With a powerhouse cast including Kathy Bates, Jessica Tandy, Mary Stuart Masterson and Mary-Louise Parker, Fried Green Tomatoes explores the lives and loves of their characters in all their funny, inspiring and yes, incredibly heartbreaking glory. There are at least two scenes that will induce the ugly-cries.
Watch Fried Green Tomatoes on iTunes
This story of a complicated, messy and ultimately beautiful female friendship is perhaps the most cry-worthy movie of all time. If you've watched Beaches and can subsequently listen to Wind Beneath My Wings without sobbing then you're a stronger person than I am.
Watch on Google Play or iTunes
What happens when you put Sally Field, Dolly Parton, Julia Roberts, Shirley Maclaine, Olympia Dukakis and Daryl Hannah in a movie together and let them do their thing? MAGIC. And tears. Lots of tears. Sally Field screaming her grief in a cemetery is one of the most visceral scenes in movie history.
Watch on Foxtel Now, Google Play or iTunes
I'm not saying that the decline of the global bee population happening at the same time the generation that was broken by this movie came of age is related, but I'm not not saying that. I'm certain there's never been a sadder piece of dialogue than "Where are his glasses? He can't see without his glasses!"
Watch on Google Play or iTunes
This is one of those movies that makes you want to cry so much you wind up with a sore throat from trying to contain all that EMOTION. Susan Sarandon knows how to pick a tear-jerker – and so does Julia Roberts, for that matter. The moment when the two women discuss the future is utterly gut-wrenching.
Watch on Netflix
There have been many harrowing movies made about the Holocaust, but this late '90s gem manages to be both heartwarming and heartbreaking all in one. The movie's ultimately life-affirming message is as beautiful as the title promises.
Watch on Stan
Nicholas Sparks' stories are manufactured to ensure maximum crying, and at times they can feel frustratingly manipulative. The Notebook is undoubtedly the Sparks movie with the biggest heart. And while it can be cheesy at times, it's hard to resist – thanks in large part to the remarkable chemistry between Rachel McAdams and Ryan Gosling.
Watch on Netflix
I mean, of course. It's about the sinking of the Titanic. But while the central love story is moving, it's the shots of the background characters embracing their loved ones as the ship sinks that never fail to make me sob. The old couple on the bed!! It's too much.
Watch on Foxtel or Google Play
There are multiple scenes in this movie that are utterly gut-wrenching, but it's the final scene that delivers the most powerful emotional moment – and a positive one that's much-needed after all the preceding heartache.
Watch on Google Play or iTunes
There have been so many great adaptations of this movie – and the upcoming Greta Gerwig version promises to be another treat – but the 1994 version is hard to beat. The cast is sublime, and Claire Danes as Beth delivers one of the most moving death scenes, especially combined with Winona Ryder's grieving Jo.
Watch on Google Play or iTunes