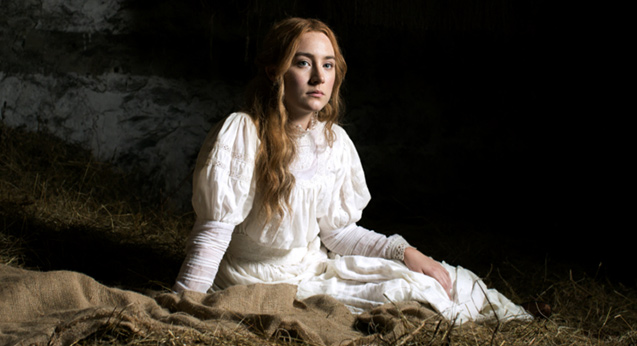 The Seagull is worth viewing for its trifecta of brilliant women leads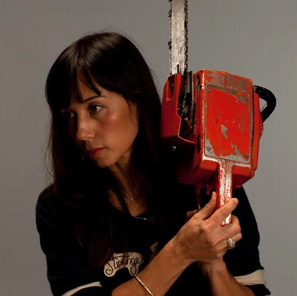 ---
In this nervy everybody-in-unrequited-love-with-everybody-else film adaption of the Anton Chekhov play The Seagull, Annette Bening is a scene-stealer, leading the glorious ensemble cast as hilariously narcissistic aging actress, Irina Arkadina. When family and friends gather to spend a summer weekend with Irina's ailing older brother Sorin (Brian Dennehy), at his bohemian estate and farm in the Russian countryside, the stage is set for darkly funny shenanigans to follow.
Irina's teenage son Konstantin (Billy Howle) has spent a great deal of time conceptualising a pretentious though impassioned symbolist play, in which he casts as narrator his young love, ambitious local lass and aspiring actress Nina (Saoirse Ronan). A desperate bid to garner some praise from his vain, dismissive mother and her young lover, esteemed writer Boris Trigorin (Corey Stoll), tension runs high as various audience members snooze, chat disparagingly and weep over the evening performance set in the woods.
It becomes too much to bear and Konstantin halts the play in a fit of rage and storms off, to the dismay of the wonderfully melancholic Masha (Elisabeth Moss), daughter of the Estate's farmer, who takes heartsick, vodka-soaked delight in any kind of proximity to him, and is wracked with pain at his artistic anguish.
Adapted from a play with a running time of three hours, the film, short by comparison, perhaps has lost the magic of the slow wry setups, piercing gaze and gradual revealing of human failings when obsessions are allowed to rule, and the heart refuses self respect. The trifecta of brilliant women leads (Bening, Moss and Ronan), all doing a superb job, somehow doesn't quite alleviate the feeling that we are not going deep enough.
Sign up for Flicks updates
Also, some odd and distracting editing and camera work seem to overdo director Michael Mayer's intent to Make a Movie from this play. Even so the tragi-comedy moments shine through entertainingly, and you find yourself laughing/grimacing at the plights of the truly ruined lovelorns, and the calculated extent Irina will go to to keep Trigorin in her thrall.
Worth viewing for the fabulous cast, and the still relevant commentary on human psychology and complicated affairs of the heart, The Seagull follows tales of thwarted creative ambition and unrequited love to their dramatically tragic ends.