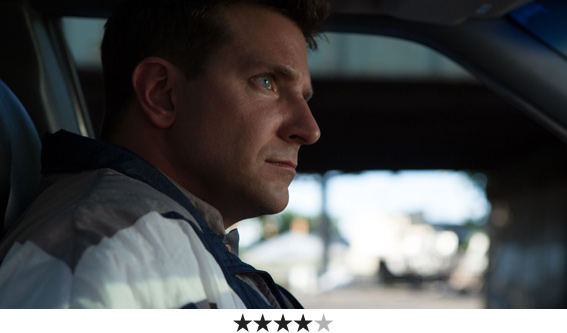 Review: The Place Beyond the Pines
---
Ryan Gosling has seduced the Tumblrverse but it seems he has a hold on directors too. The Gos reprises the role of muse for Blue Valentine director Derek Cianfrance, glowering as the troubled pivot of this father-son epic and doling out a gut-grabbing, moving performance as a staunch motorcycle stunt rider.
Too often we see loser dads on screen wilfully abandoning their children and responsibilities. The Place Beyond the Pines bucks this with dads desperately trying to do their best for their offspring, despite their own shortcomings. Sure, there are fantastic action set pieces with bank busts, speeding motorbikes and police chases, but the soul of the film lies in its emotional drive and that's what propels the story along, even when the structure rides roughshod over convention. It's a film of two halves with Bradley Cooper making a late entrance as the conflicted hero and, like Gosling, impressively flexing his leading man acting moves.
Cianfrance stretches the scope of the film well beyond crime thriller, reaching for an almost operatic scale commentary on consequences and legacy. It's ambitious, self-conscious and overegged at times, but there is enough grit and uniformly strong showings from the star supporting cast (Ray Liotta, Eva Mendes and Australian Ben Mendelsohn cementing his Hollywood breakthrough off the back of Animal Kingdom) to pack a poignant punch.
Read more on The Place Beyond the Pines and find movie times.