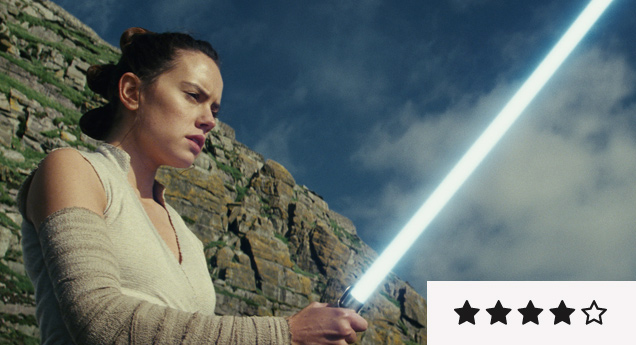 'The Last Jedi' Review: Most Unpredictable 'Star Wars' Film in 37 Years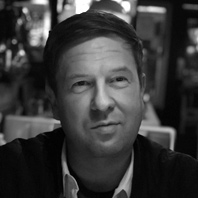 ---
Playing out with an alarming degree of familiarity in its tone, setting and storyline, 2015's Star Wars: The Force Awakens ultimately served franchise course correction over bold storytelling – it existed to reassure the wider audience that Star Wars was in safe hands, and that the (perceived) missteps of the much-maligned prequels would no longer plague fans.
With that aim apparently satisfied, The Last Jedi presented an opportunity to push the franchise forward – it's an opportunity writer/director Rian Johnson (The Brothers Bloom, Looper) has embraced with gusto.
This film may not represent a significant upending of what we've come to expect from a Star Wars movie, but it nevertheless presents enough new ideas to constitute the most unpredictable and exciting entry in the series since 1980's widely revered The Empire Strikes Back.
Like that film,The Last Jedi upends many of the seemingly permanent notions put forward by its predecessor. It also introduces plot dynamics not seen before in the series – most impressively a protracted military stalemate that forces difficult decisions for the main characters.
Only glimpsed in the finalé of the last film, Mark Hamill's Luke Skywalker is gifted a narrative that honours the mythic status of the character while allowing for Hamill's underappreciated dramatic and comedic skills to shine. The late Carrie Fisher's General Leia Organa has a surfeit of great moments as well, all of which are lent extra poignancy by the actor's untimely passing.
The characters unique to this new trilogy – most notably Adam Driver's Kylo Ren and Daisy Ridley's Rey – progress forward in their arcs with a degree of surprise the film's predecessor may not have led the audience to expect.
The opening space battle scene is an all-time franchise highlight, and the film subsequently offers up several dynamic set-pieces that combine dexterous contemporary filmmaking with a clear affection for the possibilities that George Lucas' creation always promised.
The Force is most definitely with Rian Johnson, and The Last Jedi bodes extremely well for the recently-announced trilogy of new Star Wars films that he will write and direct.
Also, the origin of Blue Milk is revealed in a scene that feels like something out of early Peter Jackson. The film is peppered with these kinds of joyful moments. Star Wars fans old and new are guaranteed to have an absolute blast.
Find times & tickets to 'Star Wars: The Last Jedi' | Find 3D times & tickets