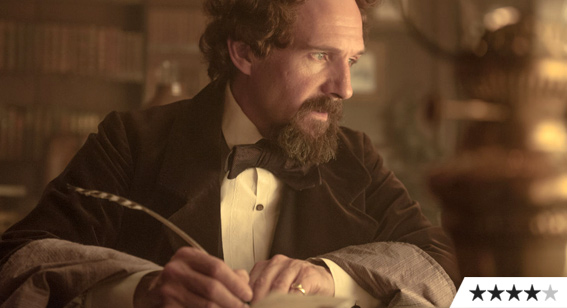 Review: The Invisible Woman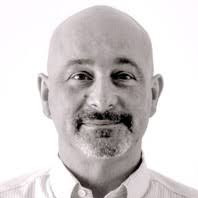 ---
Ralph Fiennes follows up his powerful directorial debut Coriolanus with this beautifully-crafted tale, in which he stars as married author Charles Dickens, depicting his secret love affair with Nelly Ternan. As played by Felicity Jones, Ternan is more than just a would-be actress bouncing off Dickens' celebrity bandwagon and into his bed. Rather she is portrayed as a real person, tormented by memories of her illicit affair.
Tom Hollander provides moments of light relief as Dickens' BFF, Wilkie Collins, a modern thinker seeking social freedom, whilst failing to see that women in Nineteenth Century English society are far from free. Where the film succeeds is in portraying not just Dickens' lover as an invisible woman, but also his long-suffering wife, Catherine (Joanna Scanlan) – cruelly cast aside, as the father of her children falls beard over breeches for a younger flame. Completing the trio of powerful female performances is Kristin Scott Thomas as Nelly's mother, walking a thin line between protecting her youngest daughter's reputation and encouraging her illicit liaison.
Abi Morgan's subtle screenplay, coupled with Fiennes assured, yet restrained, direction, captures the nuanced drama and humanity of Claire Tomalin's book on which it is based. Some may find the graceful pace a slow plod and the repressed passion a turn off, but if, like this reviewer, you revelled in the stifled sensuality of Eighties Brit-period dramas The Remains of the Day or The French Lieutenant's Woman, you will likely relish the opportunity to dive into the sublime tortured romantic delights on offer.