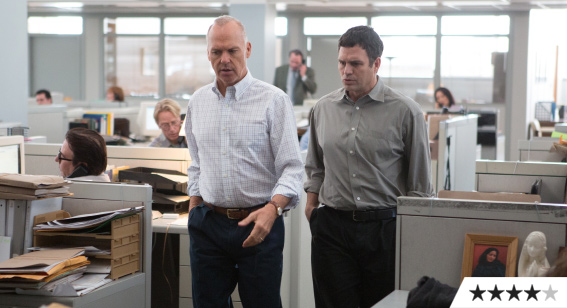 Review: 'Spotlight' is an Important Film, Completely Without Self-Importance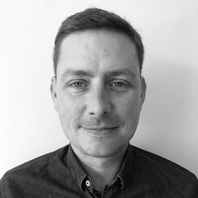 ---
There's something old-fashioned about Tom (The Station Agent) McCarthy's real-life child abuse drama, and it's not just the setting: 1990s/2000s Boston. Although – it has to be said – reasonably unappealing as Friday night viewing, it's a film with integrity, about people trying to hold on to that self-same quality. Like its protagonists, it's modest, unstarry, and admirably unswerving. It gets the job done.
Journalists Michael Keaton, Mark Ruffalo, Rachel McAdams and Brian d'Arcy James make up the Spotlight investigation team of the Boston Globe, which, we're told, "feels like a local paper". When new editor (and out-of-towner) Liev Schrieber, unconcerned with city politics, asks them to look at child abuse in the Catholic church, they quickly discover a) it's everywhere, b) everyone knows and c) nobody cares. They talk to victims and priests, lawyers (here Stanley Tucci shines, as always) and laymen, the untouchable and the ignored. On almost every street we notice a church, a playground or a school bus – sometimes all three – the whole city implicated in the darkest of deeds.
What McCarthy and fellow scriptwriter Josh Singer get absolutely right is the mind-numbing dedication of proper journalism: the rushed lunches, dusty files and bad office furniture. At times it makes you think of Zodiac, perhaps the greatest of all procedural films, but it's a much calmer proposition. If it starts dully, it soon draws you in – this, after all, is how real scoops unfold – and the result is an important film, completely without self-importance.
Further Viewing To This: All the President's Men, Zodiac, Citizen Kane