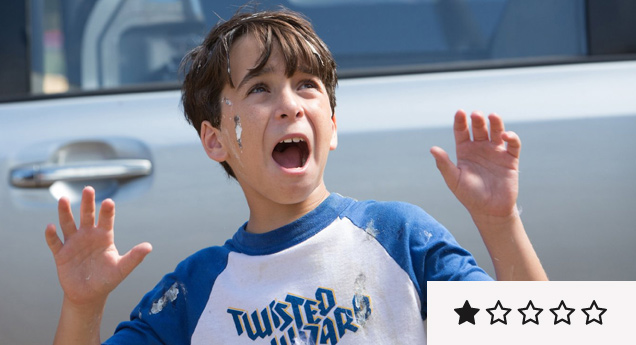 The fourth instalment of the Wimpy Kid saga delivers a sequel of diminishing returns. Despite a new cast (the original actors now too old for their roles), this feels anything but fresh. Predictable plotting, clunky dialogue, half-hearted characterisation, gross gags and tired jokes add up to a lacklustre affair, one that does Jeff Kinney's books no favours.
The first three Wimpy Kid movies were fun, if fluffy, entertainment for kids, but this feels like a desperate cash bid. Dull, uninspired and, in my 11-year-old's words "way-way off the books" on which it's based.
Greg's array of kooky friends are barely represented, whilst Alicia Silverstone and Tom Everett Scott, (as Greg's parents), and Charlie Wright (as Greg's prankster brother, Roderick), all wrestle with thin material – and lose.
With pretty much every gag stolen from other movies, and punchlines you can see miles away, it's a seen-it-all-before road trip to nowhere, as the Heffley bunch set-off for their grandma's 90th birthday bash, and teenage Greg (Jason Drucker) schemes to divert them to a video game convention.
Despite scattershot gross-out gags, fun but infrequent animations based on the book illustrations, and a few mildly amusing family scenes, hilarity generally does not ensue. This Wimpy Kid chapter might provide entertainment for undemanding kids, but accompanying adults will be left longing for the end of a film that feels like a very, very long haul indeed.