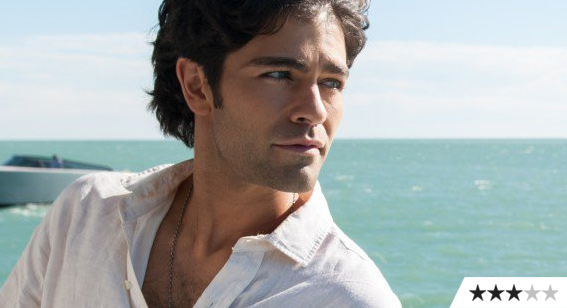 ---
Entourage the movie is fun. Entourage the movie is crazy. Entourage the movie is packed full of foul-mouthed celebrity cameos. But, most of all, Entourage the movie is a bigger budgeted, longer duration, higher profile episode of Entourage the TV series.
SO. Here's the trick. If you didn't like the series, this is not the movie for you.
If you DID like the series, buckle in, strap on and, if you're wise, whack on a condom, because the boys are back and they are up to old tricks.
Just over a decade ago, four boys from Queens hit our screens in a new HBO show that was instantly branded Sex and the City for guys. With the movie, the comparison is complete. Fans have been waiting too long for the movie and will love a cruise down memory boulevard in an overpriced car, non-fans will wonder how this possibly needed to happen.
That said, for the first fifteen minutes fans might be scratching their heads a fraction too. As the too-tidy knots of the TV finale are untied in the prologue and the film's actual premise is established, it all feels Entourage-by-numbers. "Boys + boobs + opulence = Entourage" sort of thing. Thankfully that passes as soon as the plot is handed from a one-dimensionally-nervous Vinnie to the real hero, agent turned studio chief Ari (Jeremy Piven) who once again excels in his career-defining role.
The more Ari we get, the more fun this film is. The best celebrity cameos involve swearing at Ari. The best insults come from Ari. The most bizarre rich person insanity is initiated by Ari.
This is Ari's Entourage. It's bonkers. It's fun. And it's all for the fans.