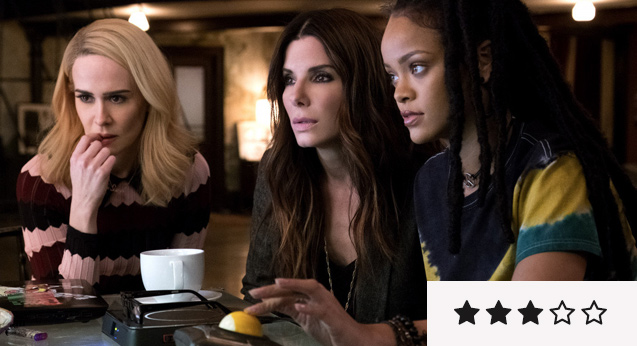 Ocean's Eight review: a dull film rescued by an excellent ensemble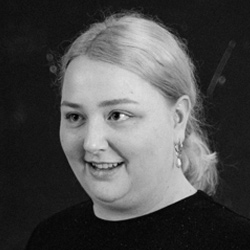 ---
Never capturing the sleek cool of the original trilogy, Ocean's Eight is a dull film rescued by an ensemble of excellent women. The film opens with Debbie Ocean (Sandra Bullock), the younger sister of George Clooney's Danny from the original trilogy, newly released from five years in prison, conning her way into a new wardrobe from Bergdorf's and a room at a luxury hotel. The confidence and elegance with which she pulls off these low-level scams is a thrill to watch and sets an electric anticipation of what's to come. However, this anticipation is never quite lived up to.
During her incarceration, Debbie crafted the perfect heist; stealing a $150 million diamond Cartier necklace from the neck of glamorous actress Daphne Kruger (Anne Hathaway) during the annual Met Gala. As relentlessly marketed, Bullock assembles an all-female crew to carry out the scheme, made up of Cate Blanchett, Rihanna, Awkwafina, Sarah Paulson, Mindy Kaling, and Helena Bonham-Carter. It stuns how a director could waste so much talent of such a high calibre, and yet The Hunger Games director Gary Ross somehow pulls it off.
None of the slick production present in Soderbergh's trilogy makes it to this spin-off, and even the majority of the costumes aren't especially interesting. Rihanna is criminally under-utilised, and Cate Blanchett has little material as interesting as her Soderbergh equivalent, Brad Pitt. Bizarrely, James Corden, of all people, has the best one-liners in his role as an insurance detective.
That said, the film has its moments. Cate Blanchett eating off Sandra Bullock's fork is excellent, Awkwafina stands out as the crew's resident artful dodger, and Anne Hathaway is just a delight. There are a handful of charming cameos, and the cast plays off each other with expert skill. All in all, Ocean's Eight is a fine, fun film. It's just that it should have been so much better.