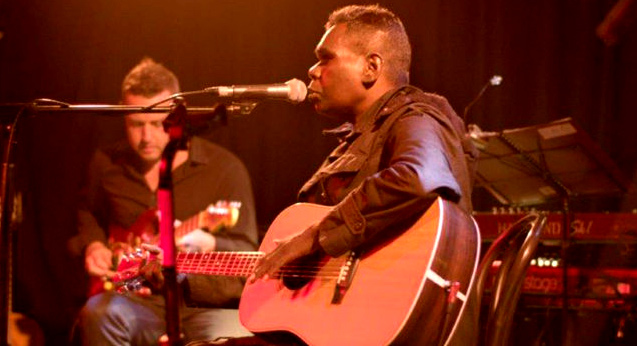 Gurrumul film review: a transformative documentary about a brilliant musician

---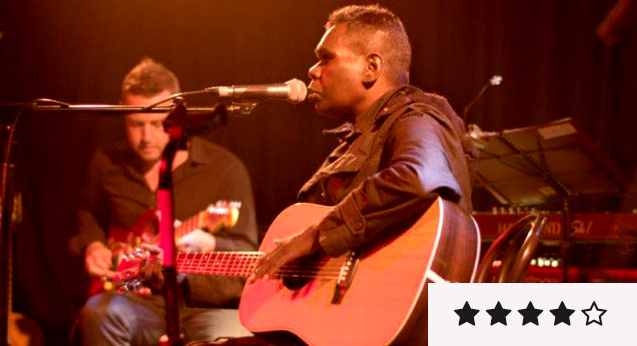 Geoffrey 'Gurrumul' Yunupingu passed away on July 25, 2017. Three days before his death he approved the final cut of this documentary about his life, the Yolngu people granting the filmmakers special permission for the use of his image and name (despite their tradition to retire the use of their people's names in death). Seeing this film makes you deeply grateful that we can continue to celebrate this once-in-a-generation artist.
Gurrumul was a blind, Indigenous Australian musical genius, whose voice became like an electric conductor between The Dreaming and Australian contemporary life. The documentary, written and directed by Paul Damien Williams, briefly cuts through Gurrumul's early life, his time in 80s behemoth Yothu Yindi and his rediscovery by Skinnyfish producers Michael Hohnen and Mark T. Grose in The Saltwater Band, before settling into his journey as a solo artist. We watch Gurrumul and his collaborators struggle with the maelstrom of international fame (after the release of his self-titled album Gurrumul in 2008) and maintaining his connection with community and country on Galiwink'ku on Elcho Island, an Island off the coast of Arnhem Land in the Northern Territory.
In this fascinating fusion of 8mm and 16mm home video footage, stock footage showing his rise to fame and years of never before seen insights his creative processes, you often feel like an imposing observer. For a large majority of the film, we watch Gurrumul's music being composed in studio and performed in a variety of prestigious locations around the globe. If you've never heard his music, these moments are unforgettable.
As the score plays and images of Elcho Island people splash with vibrant beauty across the screen, something transformative happens.
Gurrumul contains genuine fish out of water, funny moments as this artist collides with the Western paradigm of fame and success. Watch out for when Sting realises the insensitivity of his song choice for their duet, and the most cringe-worthy Ruby Rose red carpet interview you could hope for.
The documentary contrasts Australian/Western life and indigenous culture. Galiwink'ku  life at the time of Gurrumul's birth looks far more vibrant than contemporary time. Gurrumul's most intimate collaborator Michael Hohnen acts as his voice for most interactions. Hohnen's reactions in a range of unusual situations show the void that Gurrumul, an incorruptible and intuitive force, leaves when he chooses to extricate himself from the vice of fame. Williams emphasises his subject's turmoil by taking away the images and bringing the audience into Gurrumul's extinguished sight; the towering tsunami of noise is frightening.
It's in the final act of the film that Gurrumul's true purpose emerges. Gurrumul's final masterwork is his collaboration with composer Erkki Veltheim to translate Yolngu traditional music into a Western orchestra arrangement. As the score plays and images of Elcho Island people splash with vibrant beauty across the screen, something transformative happens. The very current of this vibrant and enduring ancient culture blends and echoes through the soaring score. Gurrumul and the music of Yolngu ring eternal.