Cold War is an all killer, no filler musical love story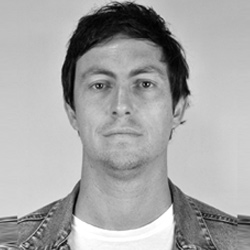 ---
A passionate romance between two musicians commencing in post-WWII Poland was a standout of 2018 for Steve Newall, who praises the incredibly photogenic and supremely talented leads, and musical numbers and romance that sizzle the screen.
---
As this black and white film opens with villagers singing folk songs in post-WWII Poland for the benefit of archivists, you'd be forgiven for making a grievous error—that an invigoratingly romantic experience is not about to make your heart explode. For his follow-up to Oscar-winner Ida, Pawel Pawlikowski sought inspiration from his parents' tempestuous marriage, and the resulting tale (which won him Best Director at Cannes 2018) introduces a pair of mismatched musicians to one another, following them through an intense love affair over the subsequent decade.
In Tomasz Kot and Joanna Kulig, Cold War has incredibly photogenic and supremely talented leads. They light up the frame of this beautifully-lensed film and, unsurprisingly, each other from the moment they meet, when Wiktor (Kot) discovers Zula (Kulig) while talent-scouting. Wiktor is tasked with assembling a regional folk group to showcase Polish culture internationally, Zula is a show-stopper at her audition, and the pair quickly falls into a passionate affair while Zula's star rises as the standout performer of the ensemble.
Sign up for Flicks updates
After the troupe is turned into a Communist-era propaganda tool, the pair becomes separated by the nascent Iron Curtain, and innocent folk songs give way to jazz and smoky chanteuse numbers in the more permissive West. Charting the passing of time and the narrative of Wiktor and Kulig's love affair, Cold War's musical performances are captivating, seemingly effortless extensions of Kot and Kulig's characters in an utterly convincing, compelling way that rivals the efforts of A Star Is Born.
As far as stars go, Kulig makes one of herself here, or should if there's any justice, as she nails every nuance of her character's development from not-so-innocent kinda-ingenue, and proves a show-stopper on stage. With musical numbers and romance sizzling the screen, Pawlikowski somehow manages to whip through this decade-and-a-half-long tale in a mere 88 minutes, this all killer, no filler love story at turns reaching right into your heart for squeezes both gentle and much more crushing.