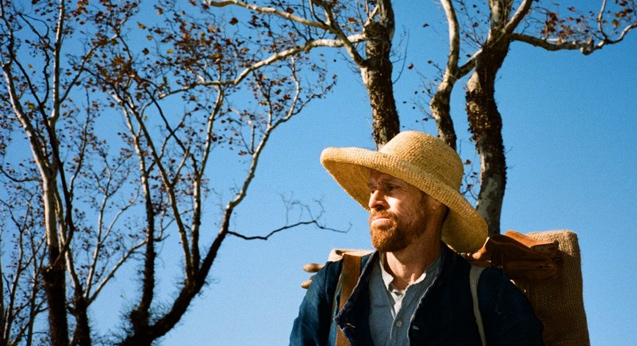 Can't stand ponderous and pretentious films? Don't touch At Eternity's Gate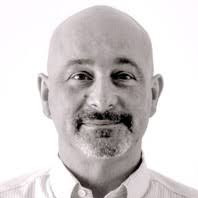 ---
Willem Dafoe is Dutch Post-Impressionist painter Vincent van Gogh in this biographical drama from the director of The Diving Bell and the Butterfly.
According to our critic Adam Fresco, your enjoyment of this film will largely depend to how you respond to the word 'meditative'.
---
Director Julian Schnabel adds to his artist biopics Basquiat and Before Night Falls with this film depicting the later years of Dutch painter Vincent van Gogh. The result, depending on your art-house movie stance, is either slow, ponderous and pretentious, or deep, insightful and meditative.
Powered by Willem Dafoe's committed central performance, with the focus on the art rather than the mad, ear-cutting, genius of legend, this is a portrait of an outsider, driven to depict the vibrant beauty he sees around him, only to have his work so reviled as to make him wonder whether God made him "a painter for people who aren't here yet". Dafoe is in his early sixties, Van Gogh died at 37, yet the actor so inhabits the part as to make age an irrelevance. The cast is superb, including Rupert Friend as Vincent's brother Theo, Oscar Isaac as fellow artist Paul Gauguin, and Mads Mikkelsen as a priest sent to assess Vincent's sanity, visibly repulsed by his "ugly" style of painting.
Utilising minimal exposition, the film offers a series of fragmented scenes depicting Van Gogh's final months in Arles, Southern France, where he reached dizzying creative heights, producing numerous sketches and 75 paintings in just 80 days, whilst becoming increasingly lonely and distressed. It's a confused mental state conveyed via looping dialogue, overlaid images, fuzzy focus, blackouts and bleached colours—techniques which, like Tatiana Lisovkaia's piano-heavy score, and cinematographer Benoît Delhomme's hand-held camerawork, prove jarring, drawing added attention to the film and performances as artificial constructs. And maybe that's the point. Perhaps it's an attempt to make a Post-Impressionistic film about a Post-Impressionist. But whilst close-ups of Dafoe's face, and wobbly point of view shots serve to convey inner struggle, if you go in unaware of the artist's life and work, it's tough to know what's going on, without knowing what's gone before.
Sign up for Flicks updates
Whether you dig the result is largely dependent on your knowledge of Van Gogh and patience for art-house. If meditative and measured is your bag, you're in for a mesmeric treat, but if slow and impressionistic is your definition of pretentious, don't touch this with a long brush.