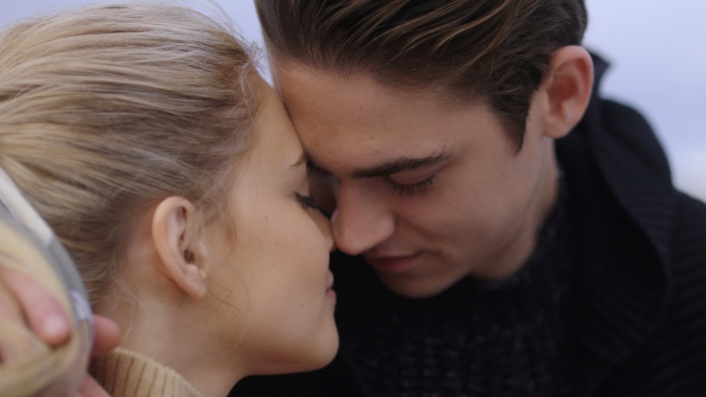 YA love story After We Fell has now fallen onto Prime Video

---
First there was After, a best-selling YA romance novel based on internet fan-fiction squeeing over One Direction member Harry Styles. After a while After got adapted into a film. Then after that, there was After We Collided, a 2020 sequel. Now, after After and After We Collided, we're after After We Fell, which teen lovers can watch right now.
If that's too confusing for you, let me spell it out simply: After We Fell, the third film in a swoon-inducing romantic teen trilogy, is available on Prime Video from October 22. Get ready to fall in love all over again, from the comfort of your home small screen.
Josephine Langford and Hero Fiennes Tiffin return as the star-crossed Tessa and Hardin: she's an 18-year-old good girl trying to muddle through university, he's a British bad boy who doesn't do long-term relationships. Except three movies later, it seems that he's pretty seriously into her.
The trailer for After We Fell kicks off with plenty of steamy scenes showing just how attached Tessa and Hardin have become, getting all up on each other at a neon-lit club and sliding hands across each other's clavicles. Clavicii??
But deep romance and good sex may not be enough: there are trust issues, jealousy, and drama in the pair's future, with Tessa accusing, "You don't trust me, you don't trust anyone, you just control them."
If you fell for the dark, sensual teen drama of the first two films, you need to return for round three of Tessa and Hardin's YA tango of emotional manipulation. Are they really endgame, or could there be another contender for Tessa's heart?
Watching this movie imparts a lesson we all need to hear: don't just date somebody because they have a sexy British accent.