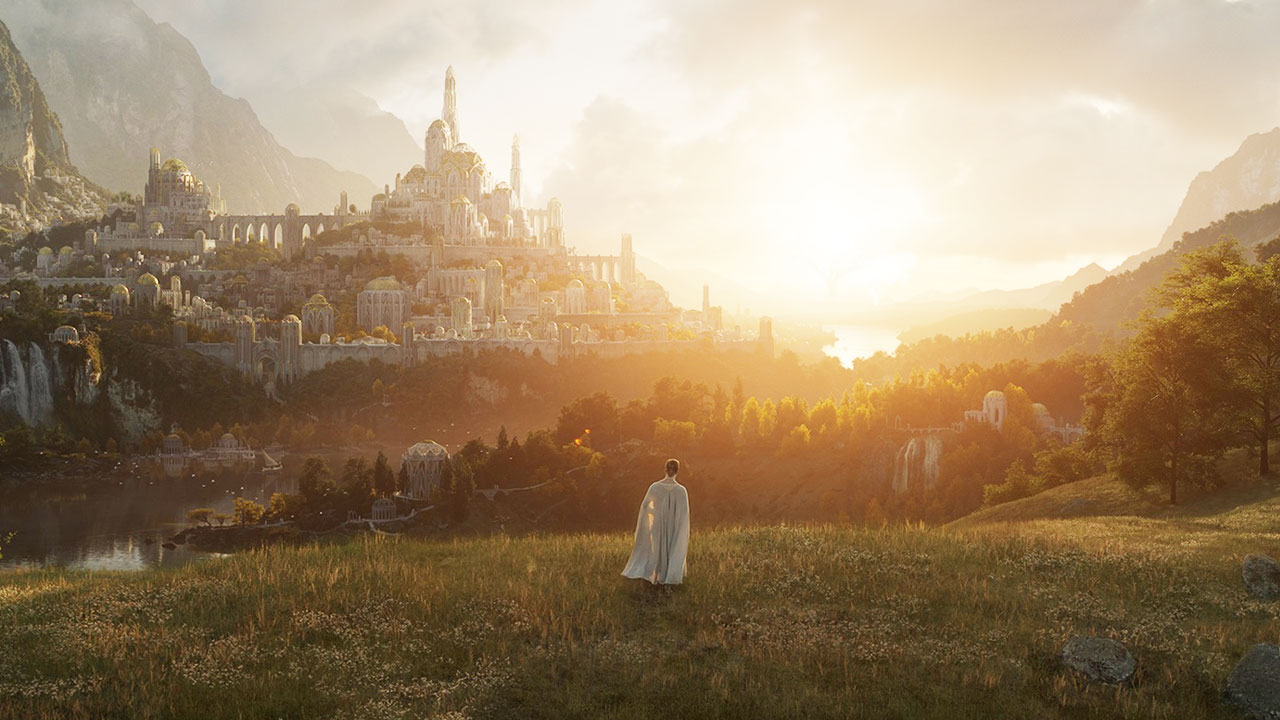 When will The Lord of the Rings: The Rings of Power rule over Australian screens?

---
Amazon's Lord of the Rings TV series has outrageously big, hairy, Hobbit-sized shoes to fill.
Not only is it taking inspiration from J.R.R. Tolkien's dense and beloved fantasy canon, but it's also our first return to Middle Earth since Peter Jackson turned it all into a massive cinematic trilogy. Twice.
After a teasing first look image and years of waiting, we at least know now that the title of Prime Video's original series is The Lord of the Rings: The Rings of Power. It's set to run rings around the streaming competition this September, when it premieres on Amazon's platform for a worldwide audience of discerning fantasy nerds.
Is the title 'Lord of the Rings: The Rings of Power' a bit redundant or repetitive, after so much talk of rings finding/bringing/binding/ruling them all in the mega-blockbuster movies? Whatever the case, it's pretty neat to see the dramatic 'title announcement' below, physically forging the molten text in slow-motion to replicate the creation of those pesky 20 rings.
We hear a female voice reciting the Ring Verse, chronicling the forging of the series' pivotal bling. It's not Cate Blanchett, maybe Morfydd Clark (Saint Maud) as the series' new Galadriel.
Showrunners J.D. Payne and Patrick McKay have claimed that their series "unites all the major stories of Middle-earth's Second Age: the forging of the rings, the rise of the Dark Lord Sauron, the epic tale of Númenor, and the Last Alliance of Elves and Men."
In a press release through Prime Video, they continued: "Until now, audiences have only seen on-screen the story of the One Ring—but before there was one, there were many… and we're excited to share the epic story of them all."
Then September 2 will be epic, with viewers in 240 countries tuning in to see the premiere of The Rings of Power. New episodes will be released weekly after the pilot, and a second season has already been green-lit.