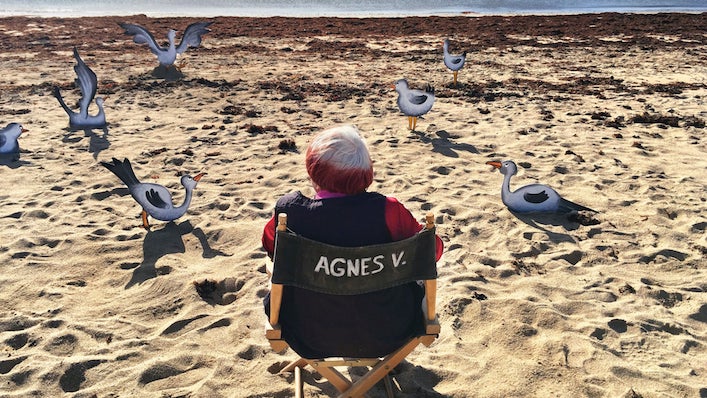 What tops the BBC's list of the 100 greatest films directed by women?

---
In the BBC's 2016 poll to uncover the greatest films of the twenty-first century, only 12 of the films were directed by women. Things were even more dire in the broadcasting corporation's poll of the greatest American films – female filmmakers making up a measly two percent of the entries.
Now, with the help of 368 film experts from 84 countries, the BBC has put together a list of the hundred greatest films directed by women. With 10% of responses agreeing that it belongs at the top, Jane Campion's The Piano has won the damn thing.
Sign up for Flicks updates
The list is, perhaps as expected, highly Eurocentric – the US, France and UK were the biggest contributors, with filmmakers Kathryn Bigelow, Sofia Coppola and Lynne Ramsay among the most popular individual directors. French new wave legend Agnès Varda was the most popular director overall with six films on the list, including number-two entry Cléo from 5 to 7.
Despite the predominance of films from the past twenty years, the list highlights that women have been making films right from the medium's birth. The earliest entry is 1916's Shoes, whilst Céline Sciamma's Portrait of a Lady On Fire made the list just in time, considering the 2019 film still hasn't been released in Australian cinemas (it is opening here on Boxing Day).
Of course, any attempt to speak definitively to the entire history of filmmaking is going to have its representational issues. Filmmaker Leni Riefenstahl's two inclusions, for anti-Semitic propaganda films made under Hitler's regime, have been questioned; when there's only room for a hundred films, meaning creatives like Maya Deren miss out, did we really need to accommodate not one but two films made by a Nazi?
No Meshes of the Afternoon on the BBC list but Leni Riefenstahl's nazi propaganda made it on twice?????? pic.twitter.com/j9Wvqhj6WF

— Zo 🌛 (@CrombieZoe) November 26, 2019
At the very least, the BBC list is encouraging discussion. Hopefully also encouraging some people to sit down and seek out movies they haven't heard of or seen. It's a profoundly exciting experience to skim through the list and recognize faves like Amy Heckerling's Clueless alongside Mira Nair's Bollywood hits Salaam Bombay! and Monsoon Wedding.