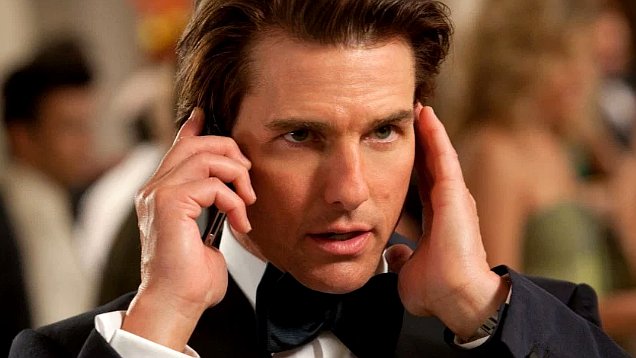 Tom Cruise has taken a break from filming Top Gun: Maverick to appear in a special video co-starring Christopher McQuarrie, the director of Mission: Impossible – Fallout.
In the 87 second video, published on the star's Twitter account, Cruise and McQuarrie spend some time explaining why, if you own a high definition TV, you might very well be watching movies the wrong way.
The pair explain the effect of a process called video interpolation (better known as 'motion smoothing') which in many TVs is turned on by default.
I'm taking a quick break from filming to tell you the best way to watch Mission: Impossible Fallout (or any movie you love) at home. pic.twitter.com/oW2eTm1IUA

— Tom Cruise (@TomCruise) December 4, 2018
It is an effect that is used to improve the quality of high-definition sports broadcasting by increasing the number of frames above the traditional 24 to 30 per second.
But, as Cruise explained, "The unfortunate effect is that it makes most movies look like they were shot on high-speed video rather than film. This is sometimes referred to as the 'soap-opera effect'."
Cruise and McQuarrie are not the first filmmakers to express their disapproval of video interpolation. Others in recent years include directors Rian Johnson and Edgar Wright.
One of the problems is that different brands of TVs call the effect different things, which means it can be hard to know how to turn it off.
However, as Cruise and McQuarrie explain, a simple internet search (ie "turn off motion smoothing [your brand]") should let you know how to do it.