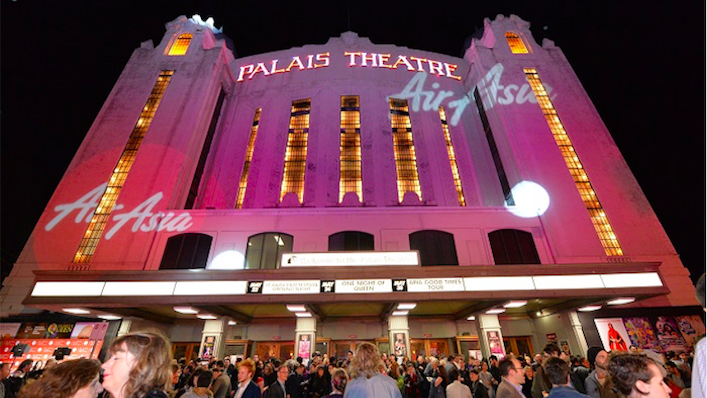 St Kilda Film Festival releases an exciting online-only program for 2020

---
For the very first time, audiences all across Australia will get to experience an annual event normally available only to City of Port Phillip residents: the St Kilda Film Festival, the country's largest and longest-running publicly owned short film festival. It's all taking place online, a delightful coronavirus-induced pivot which makes the festival's exciting program a must-watch for film fans all over Australia.
Sign up for Flicks updates
This year, the festival's program features such talent as Damon Herriman, Claudia Karvan, Aaron Pedersen, Red Symons and Gary Sweet, as well as early-career retrospectives of Australian filmmaking legends' Jane Campion and Phillip Noyce. Some of the intriguing showcase categories include Shifting The Gaze's focus on female filmmakers, the coming-of-age selection Age of Awareness, and Dark Matter, a program including horror, thriller, and dystopian films.
The St Kilda Film Festival has long been a launchpad for local talent, with the competition Under The Radar encouraging young filmmakers. All entries to the Festival are also eligible for consideration in the Oscars Short Film and Documentary Short Awards, giving an idea of the global reach this surprisingly potent festival can have.
The City of Port Phillip's Mayor, Bernadene Voss, celebrated the fact that the festival would be going ahead during the time of self isolation, saying that not only does the online format "let us keep supporting local filmmakers during this time and showcasing the incredible talent we have on offer in Australia, but this year it is totally free for the whole of Australia to enjoy".
The St Kilda Film Festival runs from 12-20 of June, with entries to Your Place, a digital film competition highlighting regional filmmakers's autobiographical shorts, open until May 29. All films and programs will be available to watch for free via the St Kilda Film Festival website. Content will only be accessible within Australia.