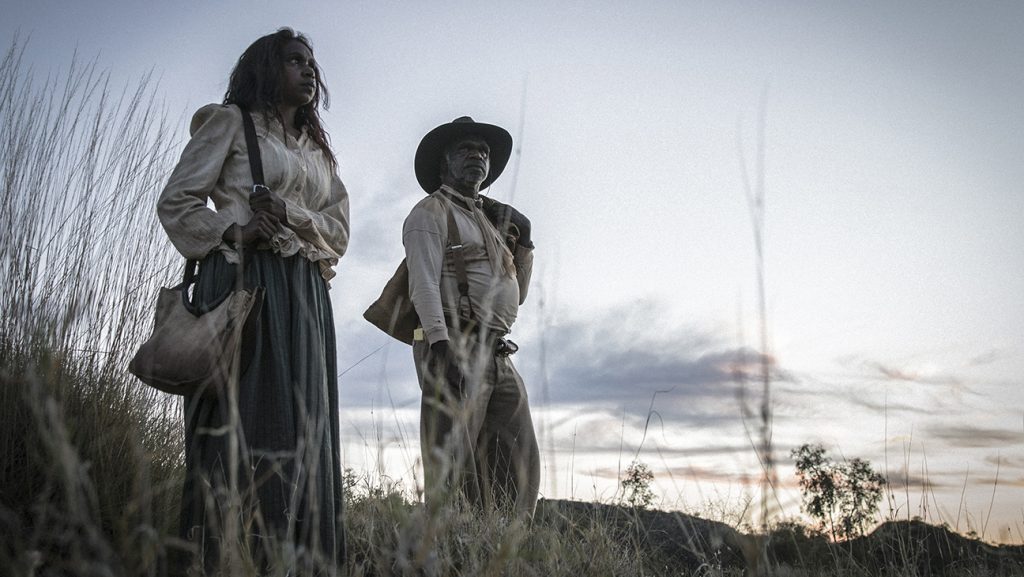 The highly anticipated new film from Samson & Delilah director Warwick Thornton, Sweet Country, continues a dream run, with a growing number of media outlets suggesting it may be destined for the Academy Awards.
The film, a western set in the Northern Territory in the 1920s, received a standing ovation at its world premiere during last month's Venice Film Festival, where it won the Special Jury Prize.
Later in the month Sweet Country won another prestigious award, from the Toronto Film Festival: the Platform prize for artistically ambitious work.
The film also received a standing ovation at its Australian premiere on the weekend, at the Adelaide Film Festival.
The NT News claims it is now "poised to win a coveted Oscar." The Sydney Morning Herald reported that the film continues to "march towards potential Oscar glory." SBS expressed a similar sentiment, while Peter Mitchell from AAP tweeted "I can smell an Oscar nom or two."
The film has also been greeted with rave reviews from critics. The Guardian gave Sweet Country five stars, describing it as "fiercely powerful storytelling" that "never loses its grip on the audience."
Variety called it "graceful, soulful (and) quietly incendiary" and a "majestic outback western." Hollywood Reporter wrote that "in terms of its visual command, the movie could hardly be more expressive."
Sweet Country will be released in Australian cinemas January 25, 2018.