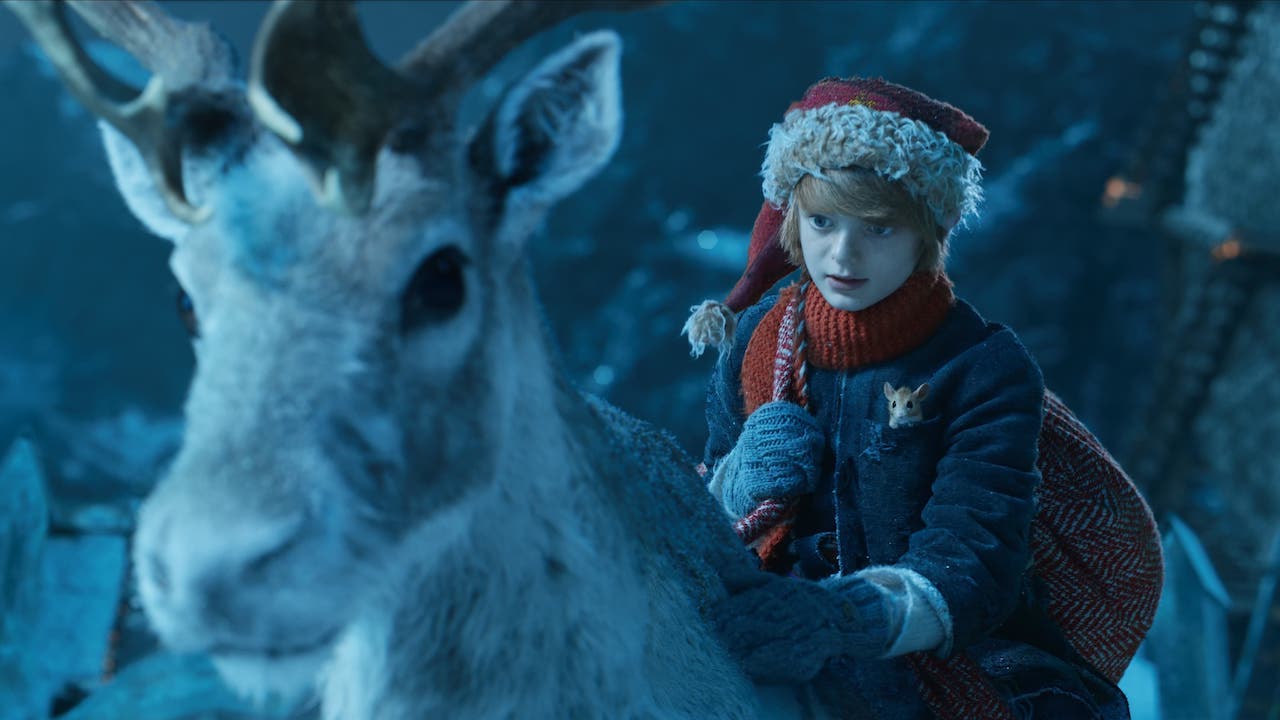 Original holiday fairytale A Boy Called Christmas is now playing in cinemas

---
Life ain't easy for a boy named Christmas, if Johnny Cash's song on a similar topic is to be believed.
A bighearted new Christmas fairytale is arriving this season to entertain your whole family, with a fresh take on Santa Claus, his elves, and what the whole holiday is all about.
A Boy Called Christmas stars a sleigh-full of UK acting talent: Maggie Smith warmly narrates the whole thing, Jim Broadbent is the wigged-up King, Sally Hawkins plays the antagonistic Mother Vodol, and Stephen Merchant voices our hero's talking mouse sidekick.
That young hero is newcomer Henry Lawfull, whose name is actually Nikolas despite what the title would have you believe. Judging from that little hint and the baubled red hat on his head, we can expect Nikolas to rise and become a Christmas legend: he already looks pretty wondrous and majestic in the behind-the-scenes promo video below.
A hybrid release into cinemas and streaming via Netflix, A Boy Called Christmas is apparently a totally secular holiday option—despite 'Christ' still being right there in the title. Critics have celebrated the movie so far for its inclusivity and warmth: it's probably a bit soon to call A Boy Called Christmas a seasonal classic, but we may be heading that way.
Ebert's site called the film "a resplendent Santa Claus origin story with a star-filled cast, sumptuous visuals, and some melancholy details to keep it from being too sugary", and The Guardian praised it as a "lovely warming film" that "has semi-unsentimental things to say about grief too."
Some sugary yet unsentimental grief this Christmas sounds like just the right, melancholy ending to 2021, then.