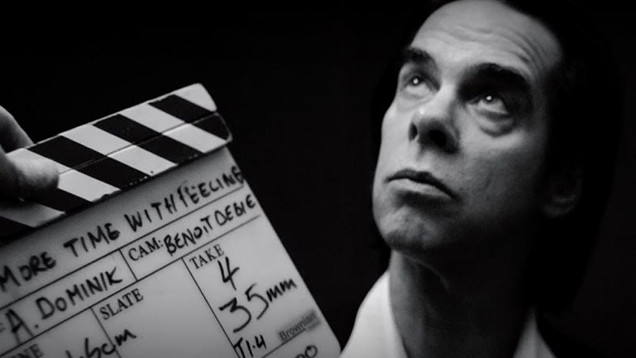 Nick Cave fans, this is for you. Melbourne's newest cinema, the boutique Thornbury Picture House (situated on High Street in Thornbury) is running a series of screenings commencing in the last week of June, dedicated to the world-renown Australian artist.
The Thornbury Picture House's 'Nick Cave Week: A Cinematic Tribute' comprises four screenings, on June 28, June 20, July 1 and July 5. It is dedicated to "showcasing Cave's work over documentary, film scores, archived music videos and even a screening of his favourite Australian movie."
Here is some information about the four screenings. For more information, check out the cinema's Facebook page or website.
Nick Cave Mixtape (June 28)
This is the description of the Nick Cave Mixtape, used on the cinema's website: "Thornbury Picture House has been digging deeply and found some really early music videos, short film interpretations, live and loud studio sessions, Nick's own film work and more. From the Boys Next Door to Grinderman and everything in between."
The Propositon (June 30)
This acclaimed 2005 neo-western was directed by fellow Australian John Hillcoat. The score for this film, which is set in rural Australia in the 1880s, was composed by Cave and Warren Ellis.
One More Time With Feeling (July 1)
Directed by Andrew Dominik, who also made the legendary Australian film Chopper, this documentary was shot shortly after one of Nick Cave's sons tragically died. It explores this dark time in the artist life, originating as a performance based film.
According to Simon Abrams, a critic for RogerEbert.com, "Dominik's film owes a great deal to experimental filmmaking techniques that Jean-Luc Godard used in the Rolling Stones not-quite-doc Sympathy for the Devil and avant garde musical Woman is a Woman."
Wake in Fright (July 5)
This is Nick Cave's favourite movie, described by the artist as "the best and most terrifying Australian movie in existence." He is not the only high-profile champion of the 1971 classic from director Ted Kotcheff, about a man marooned in a small Australian town. Martin Scorsese is also a huge fan.