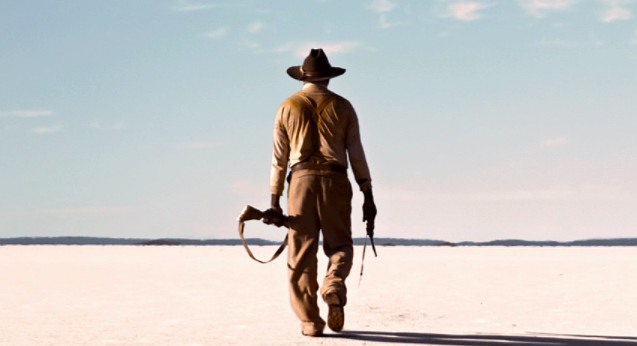 Is Sweet Country the best reviewed Australian film of the decade?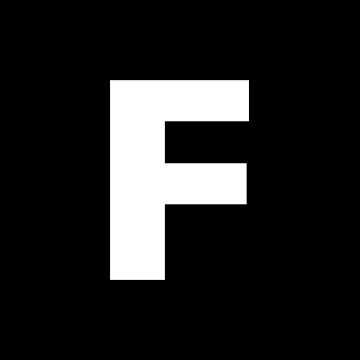 ---
Director Warwick Thornton's new film, the western Sweet Country, has finally arrived in Australia after premiering at overseas festivals last year. There it generated huge acclaim, taking major prizes at the Venice Film Festival, Toronto Film Festival and Adelaide Film Festival.
The critics loved it too. Could Sweet Country be the most acclaimed Australian film of the decade? To help you decide we've searched the web to locate every review we could possibly find, and listed them below. This list is a mix of reviews, from big outlets to small blogs.  If you're a reviewer, and you'd like your take included, just email us. 
If you're planning on seeing Sweet Country, we have every session time for it across Australia.
Here are the reviews!
Blake Howard, Flicks
"Combines exquisite visuals of Australian landscapes with a script that dabbles as much in mythical justice as deeply specific ideas of what this country is made of."
Leigh Paatsch, The Herald Sun
"Not a frame, sound, look or gesture is out of place in this brutal, beautiful and bitterly insightful experience. So go right ahead and mark this down as two feature films for two world-class masterpieces on the track record of Australian filmmaker Warwick Thornton."
David Stratton, The Australian
"The acting — black and white — is superlative, with nuanced performances from Bryan Brown as Sergeant Fletcher, the local police officer, and Matt Day as a judge brought in to try Sam."
John McDonald, Financial Review
"Thornton's film is as brutal as Greek tragedy, and unfolds with the same inexorability."
Vicky Roach, News.com.au
"Powerful and poignant, bleak Aussie western Sweet Country puts justice on trial."
Sarah Ward, Screen Daily
"Thornton's ravishing indigenous western offers a quietly blistering portrait of prejudice that is set in the past but speaks clearly and passionately about Australia's present."
Luke Buckmaster, Daily Review
"One of the best Australian films since the turn of the century, and one of the best westerns of the same period."
Greg Dolgopolov, FilmInk
"This film represents our lasting shame and our national pride; it is an exquisitely made film about a complex recent history."
Jason Di Rosso, ABC Final Cut
"The script, written by Steven McGregor and co-producer David Tranter, is a deliberate critique of modernity in full swing, at a time when the mechanised horror of The Great War has made monsters of men."
Nick Dent, Time Out
"Thornton wrings from this fable of rough frontier justice a statement from the heart. Australia now has its High Noon."
Natalie Salvo, The Iris
"A haunting, poetic and visceral tale, it's hard not to lament the scales being stacked against society's mockingbirds."
Jake Wilson, Sydney Morning Herald
"The open-ended irony of his title carries its own kind of challenge, leaving it to us to consider if the country might retain some redeeming sweetness after all."
Lynden Barber, Limelight Magazine
"It's heartening to see this film of stark, elemental power being applauded around the world and garlanded with honours."
Louise Keller, Urban Cinefile
"Artfully conceived and executed, Warwick Thornton's period outback western mixes potent themes and striking imagery."
Andrew L. Urban, Urban Cinefile
"The beautifully articulated performances by the entire cast make the experience immersive. This sensation is heightened by Thornton's cinematography, which is superb."
Jonita Davis, Black Girl Nerds
"This Australian western, directed by Warwick Thornton, captures so much of the unspoken nuances of the country's oppressed dark-skinned people that it resonated with me, an American Black woman."
Suzie Keen, In Daily
"Maintains tension and intensity with careful pacing, sparse dialogue, a haunting score, and flashback and flashforwards that hint at violence past and to come."
Peter Bradshaw, The Guardian
"This is fiercely powerful storytelling, simple and muscular in one way, but also conveying nuance and sophistication in its depiction of character."
Jason Gorber, Birth Death Movies
"Sweet Country has the trappings of a slave drama mixed in with the conventions of a Western, making for a remarkable and effective genre mashup."
A. A. Dowd, The AV Club
"In one of Thornton's more stylish touches, little silent flash-forwards tease events that are to come, giving the whole thing a fatalistic charge."
John Bleasdale, CineVue
Sweet Country is a hoarsely angry film, a powerful denunciation of the racism and violence on which modern Australia was eventually founded.
Jessica Kiang, The Playlist
"The poetry of the filmmaking can barely contain a simmering fury and disgust at this most shameful of human institutions."
Guy Lodge, Variety
"Kept poetically succinct by Thornton's lithe, soaring visual storytelling."
David Rooney, The Hollywood Reporter
"In terms of its visual command, the movie could hardly be more expressive."
E. Nina Rothe, Huffington Post
Thornton manages such a thoughtful, beautiful film, one which stayed with me, its haunting images and perfect balance of good and evil returning to my thoughts from time to time, still inhabiting my consciousness.
Tahlia Merigan, Have A Go News
"Warwick Thornton doesn't shy away from the harsh realities of racism and violence."
Simon Hall, Film Bunker
"While the truth of Australia's founding on the backs of indigenous workers is not new, its delivery in this film is poetic and captivating."
Christopher Schobert, The Film Stage
"A stark western, a gripping chase story, a tale of slavery and self-defense, and a searing drama in which the stakes are horrifically high."
Jared Mobarak, jaredmobarak.com
"The subject matter is always harrowing, but authenticity is never sacrificed in service of that tone."
Aidan Johnson, Pop Culture-Y
"It is refreshing to see "dark and gritty realism" applied to a film that doesn't shy away from dealing with heavy issues."
Kate Taylor, The Globe and Mail
"The story is both fresh and archetypal; the landscape both hard and delicate – and beautifully observed."
Jen, Weekend Notes
"Complex and multi-layered, it's also a deeper exploration of the violence and bigotry at the heart of Australia and its history, coming together brilliantly as an action chase thriller."
Jack Blackwell, One Room With a View
"Most US westerns fail at their indigenous representation, and this Aussie film is here to show them how it's done."
Emre Caglayan, Ion Cinema
"It has the epic dimension of a folk legend, though inspired by real events in its tale of social injustice."
Ros Seal, The Starfish
"Wonderful cinema photography and good storytelling exploring themes of law, ethics and justice which are part of Australian history and could make this film an Australian classic."
Bina007
"Contains a unique directorial vision, a unique true story, and provocative questions for all of us at this time of heightened fear of the Other."