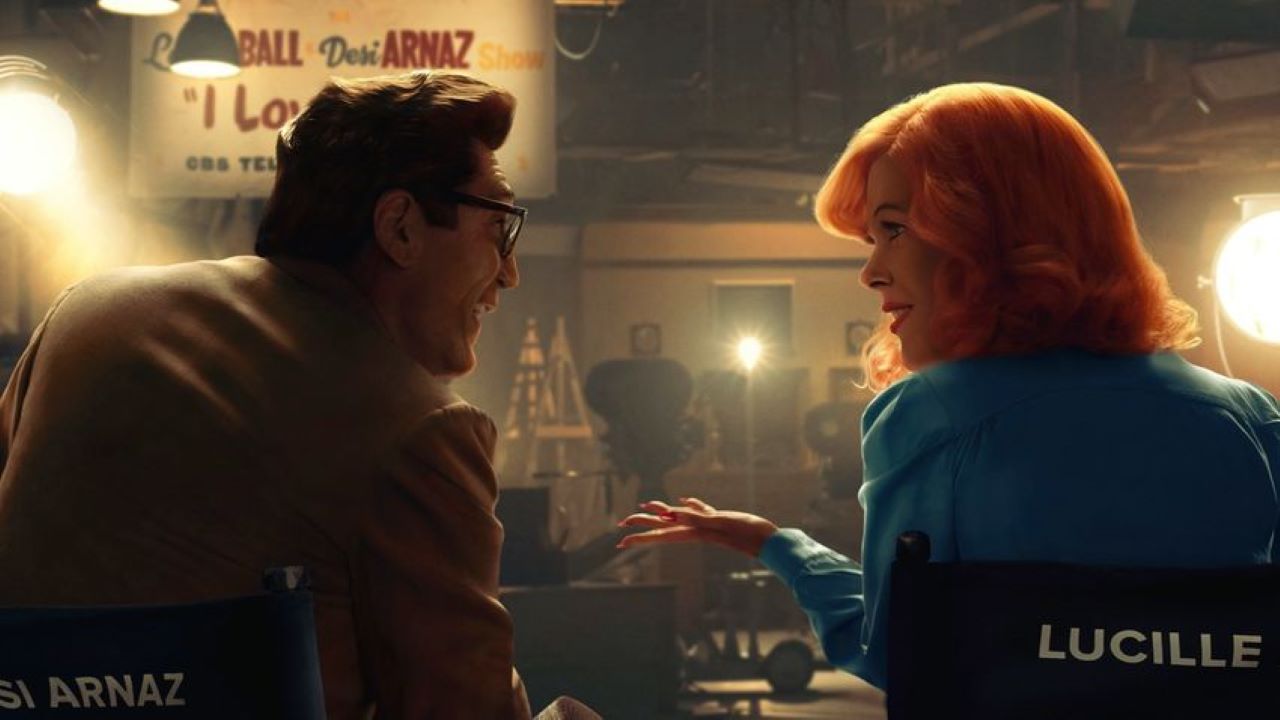 I Love Nicole: trailer and release date for Being The Ricardos

---
If you love Lucy, you might have mixed feelings about her return to our screens. After all, Lucille Ball and Desi Arnaz's beloved sitcom represents one of the oldest popular TV traditions (black-and-white domestic sitcoms, filmed in front of a live studio audience), and here it's getting the most 2021 of releases (a vibrant full-colour showbiz biopic, available to stream alongside Justin Bieber: Our World).
Here's hoping that Nicole Kidman and Javier Bardem can bring the Desilu Studios story faithfully to life. Being The Ricardos streams exclusively on Prime Video for Australian subscribers from December 21.
The first teaser for Being The Ricardos is appropriately teasing, showing us plenty of sly and nostalgic hints whilst never giving away much of our Nic's interpretation of comedy legend Ball. There's barely a snippet of black-and-white Kidman, mugging as Lucy stomping grapes in a barrel!
Instead, Bardem takes up most of the teaser as Desi Arnaz, whose enduring onscreen and IRL marriage to Ball will be tested by personal accusations, a political smear campaign, and one trialling week of production on the set of their wildly popular sitcom. It's written and directed by Oscar-winner Aaron Sorkin, so you can expect lots of quick-flying banter pinging through the hallways of retro CBS.
A cast of TV comedy talent rounds out the reverant old-school proceedings: J.K. Simmons, Clark Gregg, and Arrested Development Bluth family uncle and niece Tony Hale and Alia Shawkat.
Is Prime Video's first footage from Being The Ricardos trying to cover up Kidman's impression of Ball? Or is it just so damn good that our expectations are being carefully managed? Whether the Aussie star's portrayal is perfectly accurate or not, Kidman is always a bold and simply watchable performer.
She made some of the most ludicrous stretches of Nine Perfect Strangers more bearable, after all, with a goofy Russian accent. Maybe some Ball-esque wailing is all it takes to win us over when Being The Ricardos hits small screens—in colour, this time.