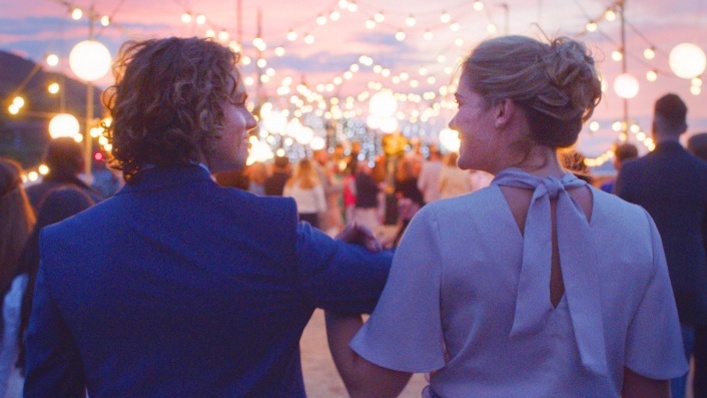 Breezy Irish rom-com Finding You has landed in Australian cinemas

---
Brace yourself for delightfully lilting Irish accents and plenty of drone shots of the emerald coast—Finding You has arrived in Australian cinemas, bringing us a tale of love, family, and music all the way from NYC to Carlingford.
That's the tiny seaside town in which violinist Finley finds herself, after a failed audition for the Manhattan music academy of her dreams. Heartbroken, she flies to Ireland to follow in her deceased brother's footsteps, falling madly in love with one of the guests at her quaint bed-and-breakfast lodging.
The only trouble is: he's a famous movie star under pressure from his studio, domineering father, and a co-star he must pretend he's still dating. Is true love (and Irish whimsy) enough to unite the lovers, despite fame and fortune getting in the way? I mean, watch the trailer below, it totally seems like love'll do it.
Rose Reid and Jedediah Goodacre, two actors with incredibly rom-com-ready names themselves, play our smitten leads. But I'm mostly going to see this because of Vanessa Redgrave and the hilarious Derry Girls star Saoirse-Monica Jackson in supporting roles.
Finding You is currently playing in cinemas around Australia—the perfect light and breezy release to put a little jig in your step for the rest of the month. Find session times near you below, for your own romantic appointment with a movie star,  then why not follow it up with another US/UK, movie star/normie love story like Notting Hill?