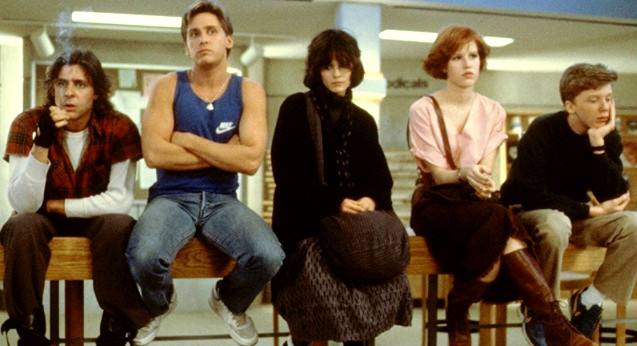 The 80s is going through a moment. Stranger Things gorged on what used to be called "the decade that taste forgot," presenting a truck load of film, television and video game references.
Ready Player One, the new blockbuster from Steven Spielberg, uppes the ante, with loads of 80s stuff – from Tron to Back to the Future to The Shining.
But what about The Breakfast Club? Nothing is more 80s than John Hughes' 1985 high school classic. It stars Judd Nelson as a bad arse, Molly Ringwald as a hot socialite, Emilio Estevez as a jock, Ally Sheedy as a weirdo and Anthony Michael Hall as a dork.
Fans of the film are in for a treat, with Dendy returning it to Australian cinemas on April 30 in Sydney, Canberra and Brisbane.
Tickets are $15 for Club Dendy members and $18 for everyone else. The screenings will commence at 6:30pm, with a complimentary beverage and packet of chips on arrival.
Released in 1985, The Breakfast Club is one of the most beloved coming of age movies. Film critic Roger Ebert once dubbed writer/director John Hughes the "philosopher of adolesence", his other classics including Pretty in Pink, Weird Science and Ferris Bueller's Day Off.