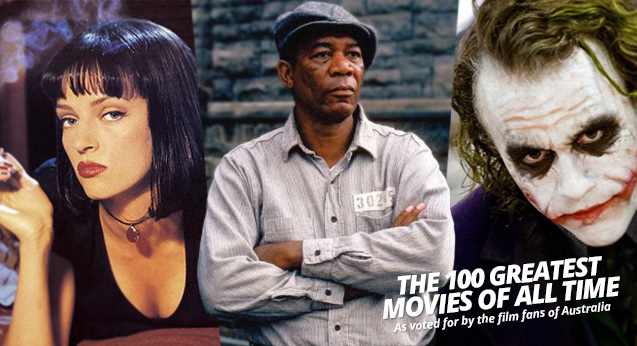 Last December the Flicks team launched a poll that asked our readers the single most important question ever posed by humankind: what are the greatest 100 films ever made, according to Australian film lovers?
Well hold onto your underwear, folks, because the results are in. Our top 100 greatest films poll is now online, having been drawn from a total of 13,107 votes.
There's some pretty freakin' excellent films in there, we must say. We've also included a printable checklist for folks who want to keep track of which they've seen.
As an incentive to vote, we offered readers the chance to win a year of free movies at the cinema of their choice. Rowie from New South Wales emerged the victor. Congrats Rowie!!