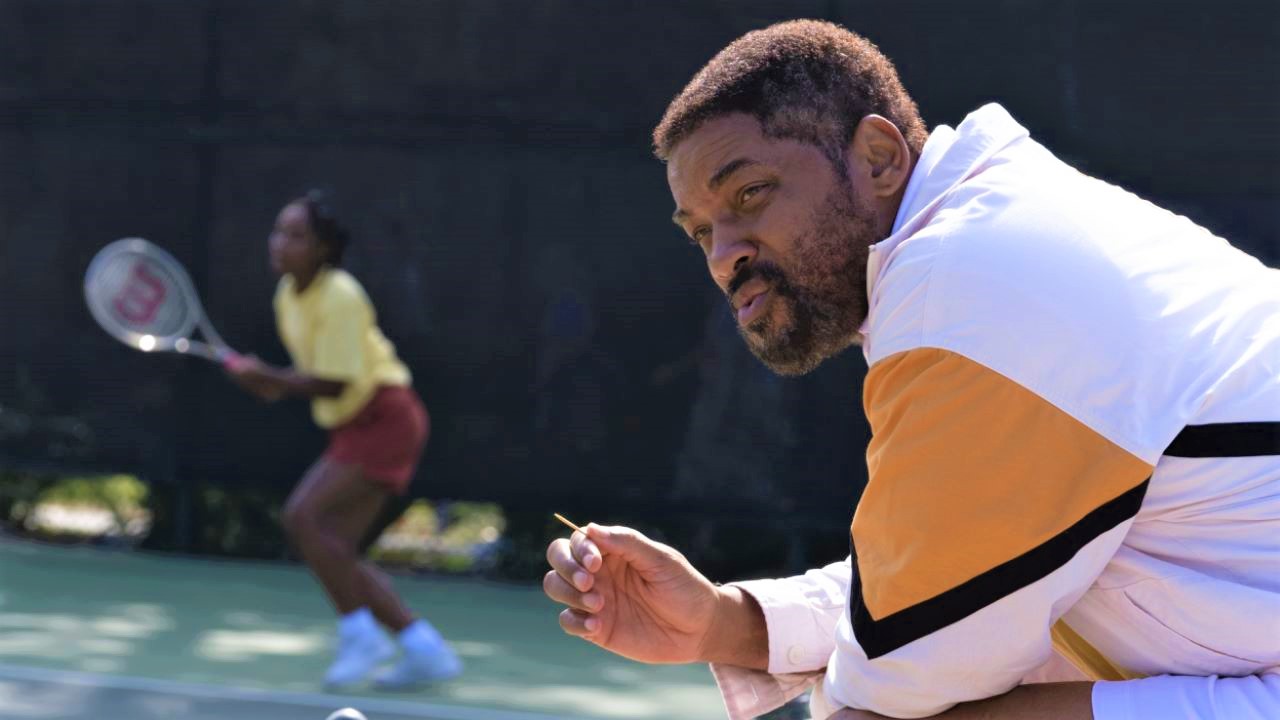 Got tennis fever? Venus and Serena biopic King Richard is in cinemas now

---
As the Australian Open blazes its way across our small screens, there's some equally fascinating tennis action happening on big screens in Aussie cinemas.
Of course it's not quite as strictly factual, but it does involve two of the sports' greatest ever players, and will give fans a whole lot of intimate behind-the-scenes access. King Richard stars Will Smith as Richard Williams, the domineering father of GOATs Venus and Serena: Australian audiences can check it out in cinemas right now.
This inspiring biopic is executive produced by both record-breaking tennis champs, who signed off on Smith's brassy performance as their own father. He's the main focus of the film, in fact, which hones in on the young sisters' first years of going pro and Richard's unrelenting ambition for his family's future.
Saniyya Sydney and Demi Singleton play Venus and Serena respectively, seen in the trailer below practicing their serves in the rain and picking up trophy after trophy. When moustachioed super-coach Rick Macci (Jon Bernthal) tells Richard that he might just be raising the next Michael Jordan, the proud dad claims that he's got the next two.
Katie Smith Wong's positive review for Flicks applauded director Reinaldo Marcus Green on achieving "depth, authenticity and attention to detail, as well as a grounded-ness behind the film's real heroes…to create an inspirational and crowd-pleasing feature."
If you're after a bit of crowd-pleasing after the excitement of the Australian Open, King Richard could be your smash hit of the summer. Find session times and tickets through our link below.