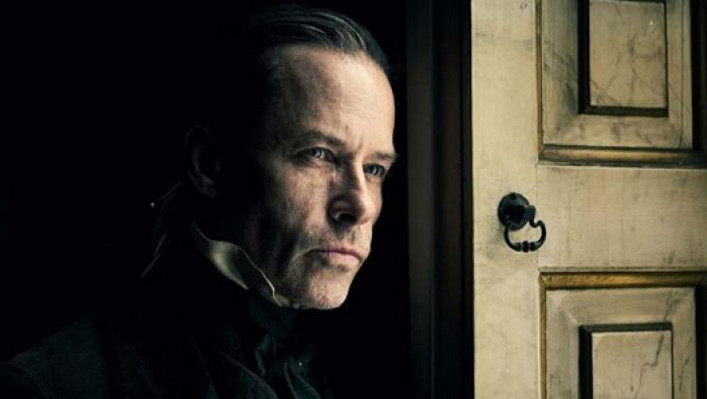 Go from Halloween to Christmas with the trailer for FX's A Christmas Carol

---
October is over and November is here, which means it's time to tear down those fake cobwebs and replace them with twinkling lights. As soon as spooky movie season is over, it's basically immediately Christmas season for the next two months. Film and TV executives are being quick to shovel some Yuletide joy into our stockings as quickly as possible.
If you're keen for something that sits nicely between October eeriness and December's saccharine morality, why not check out FX's upcoming A Christmas Carol adaptation? The first trailer for the three-part special event looks to be leaning into the ghostliness of Charles Dicken's iconic Victorian holiday story, with an atypically suave Ebenezer Scrooge (played by Guy Pearce).
Normally, Scrooge is played by a much older actor. Someone who looks like they only have a few Christmases left before they die and are punished for all eternity in the afterlife because of their miserliness, y'know? But Pearce can do anything. We believe in Hot Scrooge.
Sign up for Flicks updates
This grim-looking co-production between UK's BBC and FX has some prestigious talent behind the camera, with Peaky Blinders creator Stephen Knight writing and Ridley Scott and Tom Hardy among the executive producers.
The cast includes mo-cap stalwart Andy Serkis as the white-eyed Ghost Of Christmas Past. It also included late Blade Runner actor Rutger Hauer as the Ghost Of Christmas Yet To Come, but rumours state that Hauer was unable to complete filming his role in the series due to his sickness. If Hauer still appears in the show (as, tragically, the ominous spectre of death that haunts Scrooge in the story's third act), it could be his final posthumous screen appearance.
As opposed to the fuzzy brilliance of A Muppet Christmas Carol, or any number of animated retellings of Dickens' novella, this adaptation looks to be going for the stick instead of the carrot. That is, scaring viewers into being good people instead of warmly reminding them of the bravery and humanity that can be found in society's most desperate corners, if only we dare to look. But scary is good too!
Stay tuned for further trailers and information on where to watch the miniseries. God bless us, everyone!