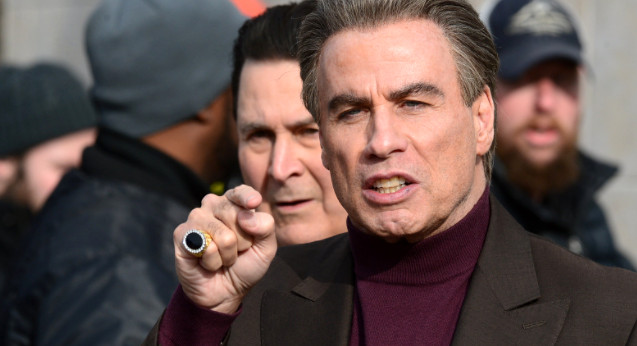 The third American Essentials Film Festival runs from May 8 to May 20, with screenings in Sydney, Melbourne, Brisbane and Canberra. The program consists of 22 contemporary American independent films, as well as a retrospective element devoted to honouring the spirit of Los Angeles.
The festival includes screenings of new films starring the likes of John Travolta, Ed Harris, Hilary Swank, Helena Bonham Carter, Eddie Falco, Elizabeth Olsen, Nicolas Cafe, Selma Blair and many others. The 'Postcards from LA' retrospective includes screenings of classics Chinatown, Heat and Shampoo.
We've picked five films to see at this year's American Essentials Film Festival.
"Exuding charisma, John Travolta transforms into the late John Gotti, aka "Teflon Don," for this chronicle of the mafia kingpin's rise to power and its impact on his wife (Kelly Preston) and son."
"Nicolas Cage and Selma Blair star in this rip-snorting black comedy as a couple whose senses are dulled by suburban malaise until a bizarre phenomenon sweeps the neighbourhood, filling parents with an overwhelming (and murderous) rage."
"Based on the true story of the friendship between lawyer Colette Hughes (Hilary Swank) and psychiatric patient Eleanor Riese (Helena Bonham Carter) and their 1987 landmark San Francisco case for patients' rights."
An ailing photographer (Ed Harris) and his estranged son (Jason Sudeikis) embark on a road-trip across America to reach the last photo lab able to process Kodachrome film before it closes for good.
"What's an American film festival without a sprawling Western? Bill Pullman is Lefty Brown in this classic bounty huntin', revenge dealin', gun totin', hard ridin', liquor swillin', bush whackin' old school Western adventure where a busted-out loser meets a quick shooting gang on the open range."
For more information, including tickets and times, visit the American Essentials Film Festival