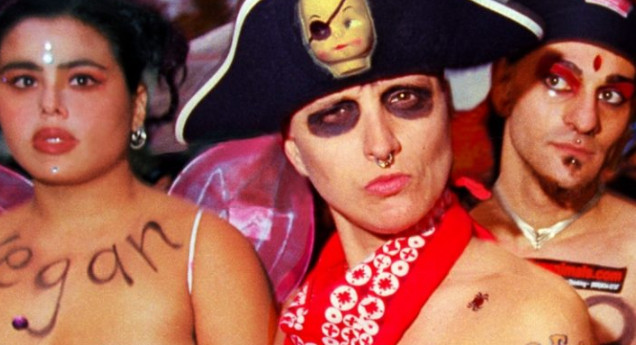 The full program for the Mardi Gras Film Festival, which runs from February 15 to March 1, has been unveiled. The line-up features an impressive array of 55 feature films, 69 short films, and a range of events including filmmaking masterclasses and speed dating.
It is a significant year for the gay community in Australia, with the country finally allowing same-sex marriage. It is also a significant year for the Mardi Gras Film Festival, with 2018 marking its 25th anniversary.
The festival will take place across Sydney, Parramatta, Canberra and the Blue Mountains.
The Opening Night film on Thursday, February 15 (followed by an Opening Night party) will be Ideal Home, a comedy starring Steve Coogan and Paul Rudd as a bickering couple who "have a fondness for cowboy hats and boots."
We've looked through the program and picked a handful of titles that sound particularly interesting. There were, however, too many to do the breadth of the festival justice, so be sure to visit the website and check out the full program.
Against the Law (February 16)
"A gripping drama tracing the landmark events which led to the 1967 Sexual Offences Act which decriminalised homosexual acts in England."
The Gospel According to Andre (February 17)
"André Leon Talley is contributing editor at Vogue, but he's so much more. A master of the bon mot, he's a firm fixture in the world of glamour, known for his trademark capes and kaftans on the red carpet."
Pulse (February 18)
"Pulse is a unique Australian speculative drama that shows a gay teenager's hunger for love and belonging with conviction and honesty."
Evening Shadows (February 25)
Evening Shadows is an important look at LGBT people in India, and the trials they face in order to be accepted, even within their own families.
Queercore: How to Punk a Revolution (February 27)
"Even if you've never heard of Queercore, this sexy trip through LGBTIQ counterculture will have you riveted from whoa to go. This empowering documentary reminds us we can all create our own reality, find our tribe, and need never feel alone."
..