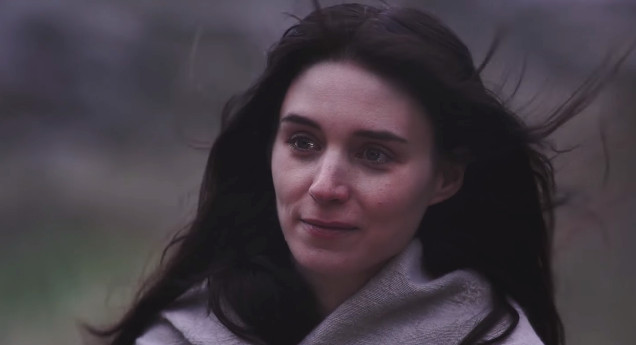 The trailer for Mary Magdalene, the second feature film from Australian director Garth Davis (following Lion) has hit the net. If the initial response is anything to go by, it will be given a controversial reception.
The title role of Mary Magdalene will be played by Rooney Mara, with Joaquin Phoenix co-starring as Jesus, and Chiwetel Ejiofor and Tahar Rahim as apostles Peter and Judas.
The casting of Mara has already lead to complaints that the role of Magdalene has been whitewashed. The Mary Sue was quick to jump on the story, writing:
"How many times are we going to have the same conversation about Biblical movies and race? We just recently had to go through it with Noah and Exodus: Gods and Kings, both recent enough films that those discussions haven't been lost to time exactly. You cannot take people who would have been brown, make them white, and tell us it's okay because people still have this weird idea that Jesus was a blue-eyed man with soft waves of brown hair."
This is not the first time Rooney Mara has been on the receiving end of such complaints. Similar ones were made about her casting as the (Native American) character Tiger Lilly in the 2015 film Pan.
As Uproxx put it:
"Early responses online indicate she (Mara) will be back firmly right at the center of the exact same conversation. Is it possible she forgot this conversation ever took place just last year? Actually, that's possible; 2016 feels like a really long time ago to us, too."
Of course, Mary Magdalene is far from the only biblical-themed film to generate controversy. Other famous examples include Martin Scorsese's The Last Temptation of Christ, and Mel Gibson's The Passion of the Christ.
Mary Magdalene will arrive in cinemas in March 2018. Until then, enjoy this behind the scenes photograph taken from the set.
If this image isn't used for the MARY MAGDALENE poster, we should all just quit watching movies entirely. pic.twitter.com/8rKVAtlQDZ

— Chris Evangelista (@cevangelista413) November 27, 2017