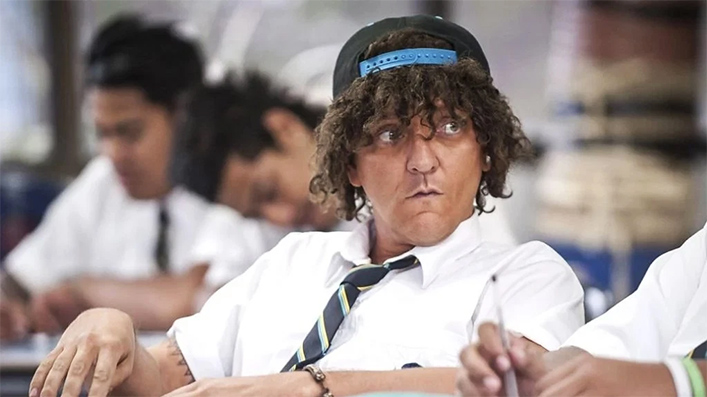 Chris Lilley's shows are among the controversial content being removed from streaming services

---
As mass protests over the death of George Floyd continue across the United States, another kind of revolution is happening on streaming platforms: the sudden removal of films and TV shows with controversial racial content. The most high-profile instance thus far has been HBO Max's temporary suspension of Civil War-set classic Gone With The Wind from their new lineup. But the phenomenon has spread to the BBC and ABC's original programming, sparking praise and accusations of censorship alike.
People know that Gone With the Wind, Little Britain and all of Chris Lilley's shows still exist right? They haven't been destroyed or disappeared. If you're mad about one service removing them (and in one case, one will be returned with context) go buy a dvd player.

— Beverley Wang (@beverleywang) June 11, 2020
Despite still being considered one of the most popular and profitable films of all time, 1939 epic drama Gone With The Wind features depictions of slavery and Antebellum racial politics which have been received critically in the decades since the film's release. A spokesperson for HBO Max explained the decision to remove the beloved film from the new platform's library in saying, "These racist depictions were wrong then and are wrong today, and we felt that to keep this title up without an explanation and a denouncement of those depictions would be irresponsible".
Although the film's removal is only temporary, with plans to eventually return Gone With The Wind to HBO Max "with a discussion of its historical context and a denouncement of those very depictions", other contentious shows may not be so lucky.
Sign up for Flicks updates
Netflix and the BBC have also resolutely removed Little Britain and Come Fly With Me from their streaming catalogues for scenes of white actors in blackface in both series (as well as the famous 'don't mention the war' episode of Fawlty Towers). Creators and performers Matt Lucas and David Walliams have acknowledged both shows' "cruel kind of comedy" in the past, and perhaps the writing has been on the wall for their shows for a while now, considering that the BBC's BritBox service quietly pulled Come Fly With Me from their library six months ago.
Four of Australian comedian Chris Lilley's TV shows have also been removed from Netflix's library in the wake of the Black Lives Matter protests. Although the streaming distributor has so far declined to comment on the decision, each of the four shows (We Can Be Heroes, Summer Heights High, Angry Boys, and Jonah From Tonga) features the white Lilley playing Asian, Black, and Tongan characters.
More white media upset about the removal of Chris Lilley than they are about actual people dying in custody.

— Nakkiah Lui (@nakkiahlui) June 11, 2020
Some defenders of Lilley and the principle of free speech have called Netflix's moves "the end of reason", as Joe Hildebrand spouted for news.com, claiming that Islander and physically disabled friends of his have felt empowered and entertained by Summer Heights High and Little Britain's "social cues that were captured perfectly in a satirical context". The fact that each of Lilley's series are shot as mockumentary caused many to stand up for the deliberately provocative content, despite the series still being available to purchase on DVD or to stream via other means.
What @NetflixANZ can do is fund more Indigenous content & creators and put it front and center. Enough with reactionary responses. Removing content doesn't empower the next gen, make something that does. Put your money up.

— Senator Briggs (@Briggs) June 11, 2020
Whether the removal of controversial satire from streaming visibility is censorship or not, for many civil rights organisations the move can't come soon enough. The law-enforcement reality TV series Cops has been cancelled in the United States, suddenly canned just before its 33rd season was set to air. Both series have been criticised for "making personal trauma a spectator sport", and all the decidedly grim, unedited footage emerging from police brutality protests in the US seems to have been the death knell for glamorised, high-octane TV editions of the same violence.
"Crime TV plays a significant role in advancing distorted representations of crime, justice, race & gender within culture & #Cops led the way, pushing troubling implications for generations of viewers" @arishamichelle #NormalizingInjstice

— ColorOfChange (@ColorOfChange) June 10, 2020