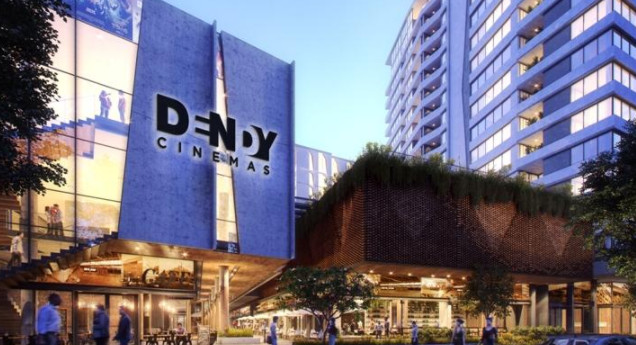 Brisbane film lovers, swarm!
This week a brand new Dendy cinema complex opens in Brisbane, located about 10 minutes from the CBD. On November 30, Dendy Coorparoo officially kicks off. It is situated in the new urban redevelopment Coorparoo Square, on the site of Queensland's first Myer store.
The cinema, which is fully licensed, comprises 10 contemporary cinemas. The venue, which includes two premium screens, will introduce the luxurious, 'ooh la la' Dendy Premium Lounge experience to the Brisbane market.
The opening of a new cinema complex in Australia doesn't happen all that often, so we reckon it's something to get excited about – particularly if you're a Brisbane cinephile. Coorparoo Square is shaping up to be a trendy area, with a mixture of restaurants and cafes around the cinema.
Dendy are celebrating the opening of Corparoo with a range of special events. These include wine tasting from December 1 to December 3, a family preview screening of Ferdinand on December 10 at 10am and a premiere screening of The Florida Project on December 10 at 7pm.
On December 13 there will be an 8pm screening of Star Wars: The Force Awakens followed by a midnight screening of Star Wars: The Last Jedi.
For more information, visit the Dendy Coorparoo website or the Flicks Dendy Coorparoo page.