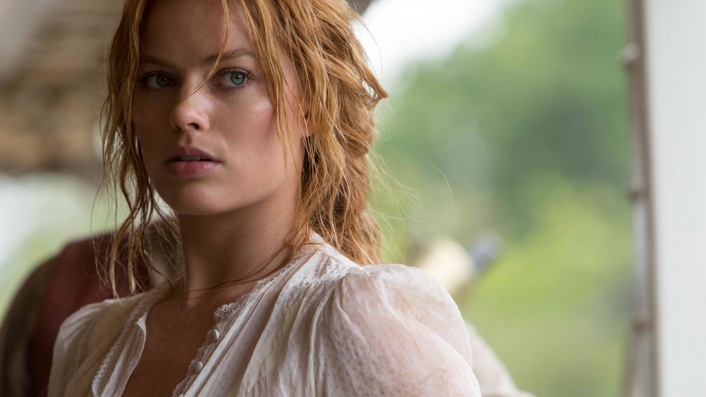 Australian trailer and release date: Dreamland, starring Margot Robbie

---
You've heard of Margot Robbie. Now get ready for Margot BankRobbie.
Because Robbie plays a Great Depression-era bank robber in her upcoming crime romance Dreamland! Also starring Peaky Blinders' Finn Cole, the movie promises a sweeping Bonnie and Clyde story, right down to being set in dustbowl-era Texas.
Directed by Miles Joris-Peyrafitte and produced by Robbie's own LuckyChap Entertainment studio, the dreamy trailer for Dreamland is below, in all its hybristophilic glory.
The film stars Cole as a naive Texas boy dreaming of escape, who instead falls for a wounded fugitive of the law, bank robber Allison Wells. Torn between claiming the bounty on her head and helping her in her crimes, the pair fall into a romantic entanglement, racing against the police to find a better life.
Dreamland is exclusively available to watch in cinemas, and it arrives at your fave local theatre from December 17. Click below to keep an eye out for tickets to Dreamland, which I really hope doesn't end the same way for Robbie and Cole as it did for the OG Bonnie and Clyde.