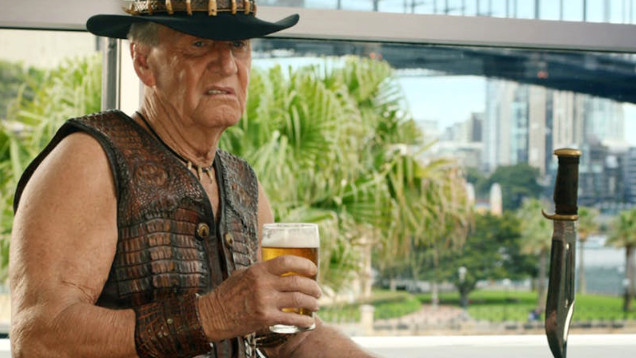 Paul Hogan will return to the big screen to reprise his most famous role, as Mick Dundee in the upcoming comedy The Very Excellent Mr Dundee!
The film will be directed by Dean Murphy (That's Not My Dog, Charlie & Boots) and will be the third sequel in the hugely successful franchise. The original Crocodile Dundee, released in 1986, is the most successful Australian film of all time, earning more than US $328 million (unadjusted for inflation) at the international box office.
The official press released stressed that "this time it's for real," making reference to the recent and extraordinarily successful 'Dundee ' Australian Tourism Campaign.
The press release reads:
The Very Excellent Mr Dundee! sees Paul Hogan playing himself and on the brink of receiving a Knighthood for services to comedy. "Don't do anything to mess this up", his manager tells him. However, despite all his best efforts, the next six weeks sees his name and reputation hilariously destroyed.
The Very Excellent Mr Dundee! is to be directed by Dean Murphy (Charlie & Boots, Strange Bedfellows) who is producing alongside Nigel Odell. Executive Producers are Kathy Morgan from LA based KMI who is handling international sales, Christopher Figg & Robert Whitehouse from London's Piccadilly Pictures, Sherman Ng from Singapore's Salt Media and Andrew Mackie & Richard Payten from Transmission Films. Fulcrum Media Finance and several equity partners complete the financing.
The film will be set in Los Angeles and starts production in July with shooting taking place in Australia, Los Angeles and Vancouver.
Whilst the producers are being tight lipped about the supporting cast, Hogan said 'to watch this space as I've been honoured to have many of my friends and colleagues, whose work I adore, agree to join us for this hilarious new adventure'.