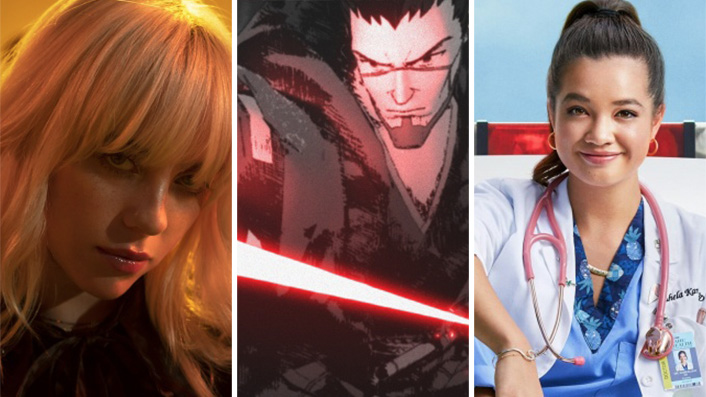 Best new movies and TV series on Disney+ UK: September 2021

---
Each month, new films and TV shows are added to Disney+'s UK library. Here's Eliza Janssen's recommendations for the titles most worth watching. Scroll down for the full list of everything arriving on the platform.
Top picks

I feel so crusty and old even using the phrase "these days" or trying to comment on Gen Z's pop culture icons, but here we go. These days, pop stars are barely established before they're expected to present a sophisticated evolution of their sound, image, personality. Billie Eilish, certainly one of the major multi-coloured-hair-sporting, main characters of the moment, is your prime example. The 'bad guy' singer has already made one intimate behind-the-music exclusive for a streaming service (for Apple TV+) and now here's another to represent her latest era as an artist. Weirdly enough, it features segments directed by Robert Rodriguez??
As its title suggests, this concert doco acts as both a live performance of Eilish's latest album Happier Than Ever, and also an experimental, elongated music video of sorts to celebrate LA, where the pivotal Hollywood Bowl performance takes place. The trailer shows the singer's CGI alter-ego speeding around the city streets before belting out the album's angsty title track. Growing up is overrated, but if you're into the spidery sounds of Billie and her brother/producer Finneas, watching them mature onstage in visual-album-form could be time well-spent.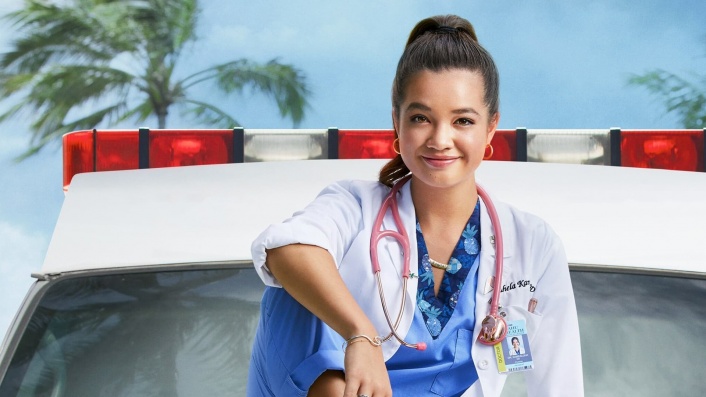 Disney+ can't keep its big moneyed mitts off any nostalgic 90s properties! After the feel-good revivals of The Mighty Ducks and Turner and Hooch as streaming TV series, Neil Patrick Harris' precocious teen doc is next up. Peyton Elizabeth Lee stars as a 16-year-old medical prodigy who raced through school, college, and Harvard Med to save lives at a Honolulu hospital. I actually haven't seen the 90s original series so I have no clue why that child was named 'Doogie' in the first place, but thankfully, the remake's protagonist goes by Lahela Kameāloha, with 'Doogie' as a nickname.
Sign up for Flicks updates
The young physician's responsibilities don't start and end at the hospital: she also has to juggle the usual teen struggles of romance, puberty, and an overbearing mum and dad. If I know anything from Disney's previous attempts to depict Hawaiian culture and home life, though, it's that "ohana means family, and family means nobody gets left behind or forgotten." Aw.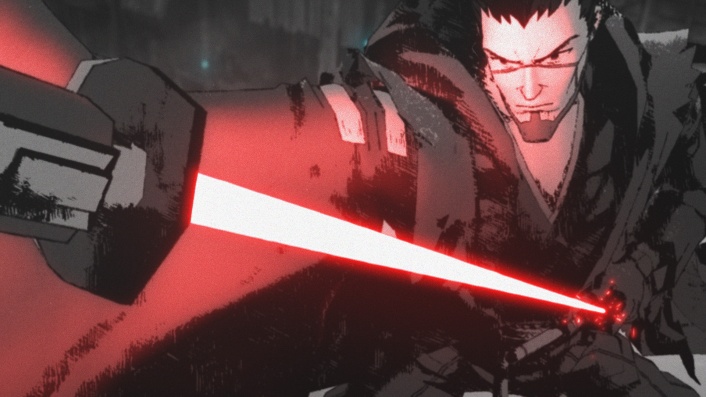 Have we seen too much of Star Wars lately? It seemed impossible, about 5-10 years ago, given that a fictional 'galaxy far, far away' should have no limits to its creative storytelling. But maybe we're all just a bit sick of the Skywalker saga, focusing on one bloody family, all boringly humanoid, when the sci-fi possibilities could be endless. Enter Visions, an animated anthology series in which seven different anime studios are given the keys to the LucasFilm canon. This should be interesting.
Disney+ has assembled a nice crew of Hollywood acting talent to voice the Visions dub, including Lucy Liu, Joseph Gordon-Levitt, and a duelling Alison Brie and Neil Patrick-Harris in studio TRIGGER's duel story 'The Twins'. (Side note: why is Neil Patrick-Harris so present in this month's Disney+ picks?) But you could also watch each glorious, diverse-looking animated episode with subtitles, listening instead to Japanese vocal performances from a slew of anime veterans.
---
All new titles arriving on Disney+ Australia in September
September 1
Dug Days
Sydney to the Max YR3
Minnie's Bow Toons
Wicked Tuna: North vs South YR6
World's Deadliest: Jaws & Sins
Drugged 2
Breakout YR2 C
That One Word: Feyenoord Season 1 Episode 1
Motherland: Fort Salem Season 1
Monsters at Work Episode 10
Chip 'n' Dale Park Life Episode 6
Turner & Hooch Episode 7
Marvel's What If…? Episode 4
Marvel Legends: Shang-Chi
September 3
Happier Than Ever: A Love Letter to Los Angeles
Cannibal Sharks
King of Coke: Living the High Life
The D'Amelio Show
The Martian (2015)
That Thing You Do! (1996)
Derailed (2005)
The A-Team (2010)
September 6
The Walking Dead Season 11 Episode 3
September 7
Only Murders in the Building Episode 4
September 8
Doogie Kamealoha Episode 1
Muppet Babies YR3
Secret Life of Predators
Riding Britain's Railway
The Truth Behind season 2
American Horror Stories Episode 1
Private Practice Seasons 1-6
Chip 'n' Dale Park Life Episode 7
Turner & Hooch Episode 8
Marvel's What If…? Episode 5
That One Word: Feyenoord Season 1 Episode 2
Bless the Harts Season 2 Episode 5
Mixed-Ish Season 1 Episode 4
American Dad Season 17 Episode 10
Last Man Standing Season 9 Episode 7
September 10
Spark Short: Twenty Something
Far Away From Raven's Home (special)
9/11 Memorial Titles: 9/11 Control the Skies, My 9/11, 9/11: The Plane that Hit the Pentagon, George W. Bush: The 9/11 Interview
Million Dollar Moon Rock Heist
The Next Mega Tsunami
Return from the Dead
Maze Runner: Scorch Trials (2015)
Walk the Line (2005)
He Got Game (1998)
September 11
Bin Laden's Hard Drive
September 13
The Walking Dead Season 11 Episode 4
September 14
Only Murders in the Building Episode 5
September 15
Mickey Mouse Hot Diggity Dog Tales
Sadie Sparks Shorts
No Man Left Behind
Facing…
The Orville seasons 1 and 2
No Offence Seasons 1,2 and 3
Botswana
Doogie Kamealoha Episode 2
Chip 'n' Dale Park Life Episode 8
Turner & Hooch Episode 9
Marvel's What If…? Episode 6
That One Word: Feyenoord Episode 3
American Horror Stories Episode 2
Bless the Harts Season 2 Episode 6
Mixed-Ish Season 1 Episode 23
American Dad Season 17 Episode 11
Last Man Standing Season 9 Episode 8
September 17
Spark Short: Nona
Disney's Broadway Hits at London's Royal Albert Hall
Descendants: Royal Wedding
Water and Power: A California Heist
Petra: Secrets of the Ancient Builders
Worst Weather Ever?
Hitler The Junkie
Hitler's Supergun
Eyewitness: D-Day
Hitler's Teen Killers
Deadpool (2016)
Abraham Lincoln: Vampire Hunter (2012)
Antwone Fisher (2002)
September 20
The Walking Dead Season 11 Episode 5
Only Murders in the Building Episode 6
Star Wars Visions Episodes 1-9
Spidey and His Amazing Friends
Just Roll With It YR2
Dian Fossey: Secrets in the Mist
Africa's Deadliest 4
Taboo
Lion Ranger
Y: The Last Man Episodes 1-3
Stumptown Season 1
Deadwater Fell Season 1
Doogie Kamealoha Episode 3
Chip 'n' Dale Park Life Episode 9
Turner & Hooch Episode 10
Marvel's What If…? Episode 7
American Horror Stories Episode 3
Bless the Harts Season 2 Episode 7
Mixed-Ish Season 1 Episode 6
That One Word: Feyenoord Season 1 Episode 4
American Dad Season 17 Episode 12
Last Man Standing Season 9 Episode 9
September 24
A Spark Story
Witness Disaster
Giraffe: African Giant
Strangest Bird Alive
2000s Greatest Tragedies
American Blackout
Inside the Hunt for the Boston Bombers
Dino Death Match Science
Inside the Muslim Brotherhood
The Descendants (2011)
Taken 3 (2014)
Cinderella Man (2005)
Broken Arrow (1996)
September 27
The Walking Dead Season 11 Episode 6
September 28
Only Murders in the Building Episode 7
September 29
Dino Ranch
Raven's Home YR4
Africa's Hunters YR1-2
The Great North Episodes 1-2
Modern Family Season 9
Mistresses Seasons 1-4
Weekly episodes
Doogie Kamealoha Episode 4
Chip 'n' Dale Park Life Episode 10
Turner & Hooch Episode 11
Marvel's What If…? Episode 8
American Horror Stories Episode 4
Y: The Last Man Episode 4
That One Word: Feyenoord Season 1 Episode 5
Bless the Harts Season 2 Episode 8
Mixed-Ish Season 1 Episode 7
American Dad Season 17 Episode 13
Last Man Standing Season 9 Episode 10