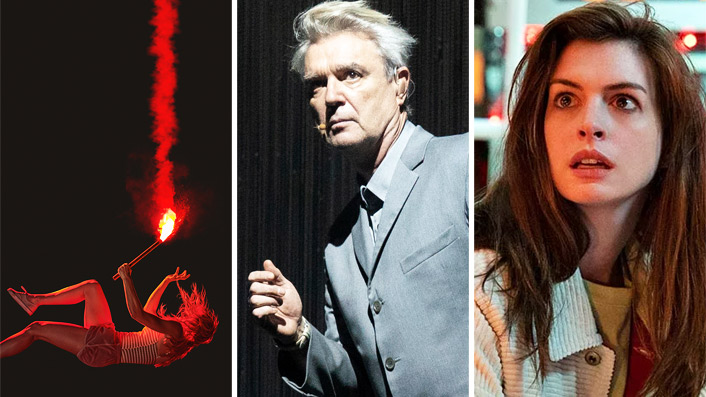 Best new movies and TV series on Amazon Prime Video Australia: May 2021

---
Each month, new films and TV shows are added to Amazon Prime Video's Australian library. Eliza Janssen presents her picks for titles worth watching. For the full list of everything arriving on the platform, scroll down.
Top picks
David Byrne has already been the star and subject of arguably the greatest concert film of all time, Jonathon Demme's Talking Heads doco Stop Making Sense. So it's kinda greedy of him, tbh, to release American Utopia, Spike Lee's uplifting film version of the Broadway stage show and album of the same name. The now-white-haired Byrne is joined onstage by 11 other musicians, all dressed alike in his signature oversized pale suit.
Some of the renditions of Talking Heads classics are even (dare I say it) stronger than the band's definitive performances in the Demme film, but there's also plenty of fresh new material and even a deeply political Janelle Monáe cover. For the first time, American Utopia will be in Prime Video's free library, and it's a once in a lifetime watch (sorry).
What's the deal with these funky, abstract ensemble anthologies we've been getting lately? Apple TV+ gave us famous voices with its conceptual Calls show, and Prime Video has even done it with Anne Hathaway already in the romantic series Modern Love. Solos stars Hathaway, Helen Mirren, Morgan Freeman, Uzo Aduba and more of the 'finest actors of our time' in unconnected stories of human connection.
Whilst all we know so far is that the settings may be as vast as the outer reaches of the universe, the Black Mirror-esque anthology setup means you're certain to love at least a few of the episodes, and the intimate lead performances should be staggering regardless of that innate hit-or-miss format.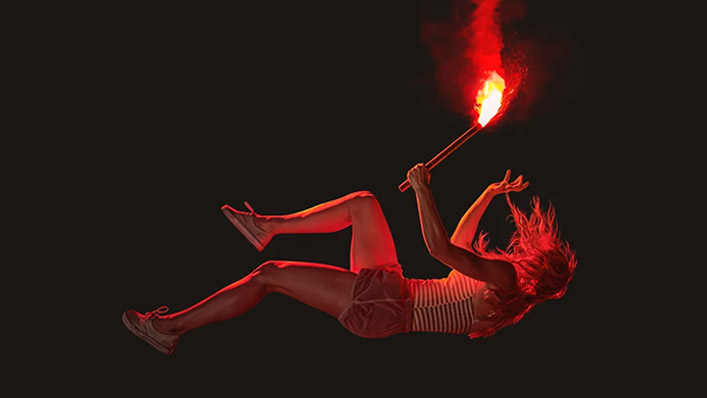 You know what it's like, growing up in a small town with a small population and nothing to do all summer; sometime you just gotta enter a battle royale with 46 members of your graduating senior year and outlast all of them in order to win a life-changing prize. Written and created by Lauren Oliver from her bestselling novel of the same name, Panic sounds like a small-town Texan take on The Hunger Games, with your usual heart-pounding YA romance in the background to keep things humming along.
The series stars a cast of mostly unknown young actors, which I feel always gives a genre series an unpredictable edge. Who will get brutally killed off in the first episode? Who will walk away with the $67,000 the townsfolk have been excitedly raising all year long? I don't know!
---
All titles arriving on Prime Video Australia in May
May 1
Buffaloed
Chick Flight
Lego Ninjago
Ninjago: Masters of Spinjitzu
Never Too Late
May 3
Movie 43
May 4
Bay of Silence
May 7
The Boy From Medellin
May 10
Fat Pizza
May 13
Dirt Music
The High Note
May 14
Solos
The Underground Railroad
Horizon Line
LOL: Si te ríes, pierdes – Spain
May 15
The Longest Yard
Bad Boys
Bad Boys II
Captain Phillips
Resident Evil: Vendetta
Resident Evil: Retribution
Resident Evil: The Final Chapter
Rough Night
Will & Grace
May 17
Million Dollar Baby
May 21
Arkansas
P!nk: All I Know So Far
5x Comedia
May 21
The Lost Husband
Welcome to Sudden Death
May 28
Panic
LOL, qui rit, sort! – France
Psych 2: Lassie Come Home
---
See also
* Best new movies and TV series on Netflix
* Best new movies and TV series on Stan
* Best new movies and TV series on Binge
* All new streaming movies & series