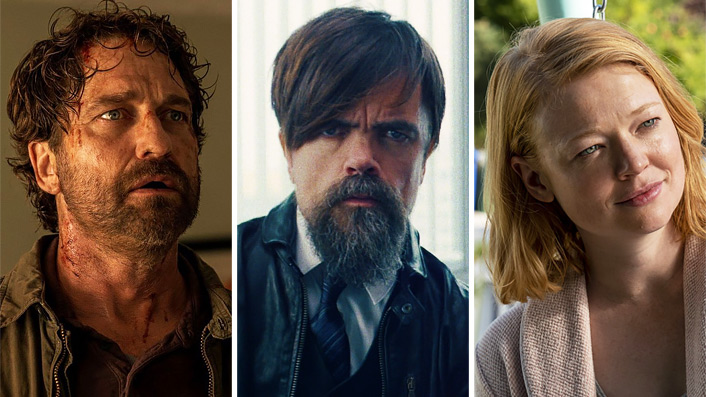 Best new movies and TV series on Amazon Prime Video Australia: February 2021

---
Each month, new films and TV shows are added to Amazon Prime Video's Australian library. Eliza Janssen presents her picks for titles worth watching. For the full list of everything arriving on the platform, scroll down.
Top picks

We were meant to get this apocalyptic action flick way back before our own societal apocalypse happened, but now it's finally landing on Prime Video for your convenience. The platform has a bunch of other great Gerard Butler smash-'em-ups like Gamer and Machine Gun Preacher, so why not make this a destructive double feature?
Greenland stars Butler and Morena Baccarin as an estranged couple who must reunite to bring their son to the last shelter on earth in the midst of an earth-shattering comet's arrival. That safe haven happens to be pretty difficult to get to, so beating the countdown to global apocalypse will take some serious Action Dad manoeuvres. I can't wait to veg out and watch this film's CGI disintegration of major cities as our main characters only juuuuust outrun the debris—nothing else is quite so cathartic as a disaster movie.
This futuristic drama is set 15 years from now. That in itself should be worth tuning in for; the series' show runner has some solid experience envisioning our bleak future. Emmy-winning writer William Bridges has contributed to other smart sci-fi titles such as Black Mirror and Stranger Things in the past, and Soulmates has a similarly tantalising 'what if' premise. Which is: what if you could take a test to meet your one true soulmate?
Over six stories and six different couples, the series will get to the bottom of 'true love', and whether it's worth disrupting a happy or not-so-happy marriage to risk finding The One. Soulmates has a great ensemble cast including Bill Skarsgård, Australian actress Sarah Snook and Malin Akerman. All that's left is to wonder who will end up with who.
Ever since Rosamund Pike had her Oscar-nominated role in Gone Girl, we've been hanging out for her to play another kind of villain. And I Care A Lot may have just come along and answered our wishes, since it stars Pike as a manipulative court-appointed carer who instead locks her elderly patients up in nursing homes and seizes their assets.
Sounds like a pretty despicable character, but she may have met her in match in new patient Jennifer (Diane Wiest), who comes with complications and shady underground connections (such as a gangster played by Peter Dinklage!) of her own. Whether Pike's antihero is really a victim or a villain remains to be seen from February 19, when this cover black comedy will premiere for Prime Video subscribers.
---
All titles arriving on Prime Video Australia in February
February 1
Coming to America
48 Hours
Another 48 Hours
February 5
Bliss
Greenland
February 8
Soulmates
February 12
Map of Tiny Perfect Things
February 19
I Care a Lot
Tell Me Your Secrets
February 26
Berlin, I Love you
---
See also
* Best new movies and TV series on Netflix
* Best new movies and TV series on Stan
* Best new movies and TV series on Binge
* All new streaming movies & series