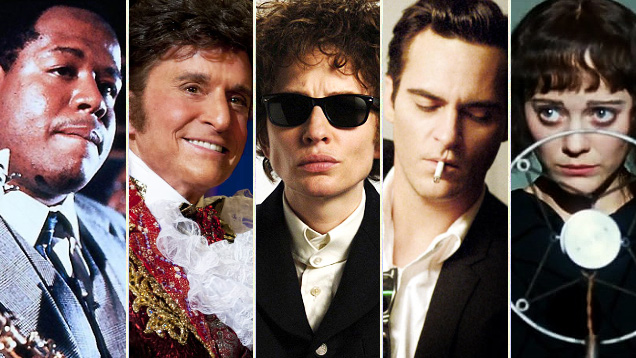 Rocketman is the latest in a long line of films exploring famous musicians.
By Luke Buckmaster

28 May

Elton John's musical biopic is bold, personal and fabulously entertaining.

Before Rocketman's theatrical release, preview screenings are taking place across Australia on May 25 and May 29.

By Craig Mathieson

21 Mar

This Rocky-off-the-top rope biopic is too safe.

Burn every copy of this film to the ground. TO THE GROUND

Don't stop it now, because it's having a good time…

By Luke Buckmaster

21 Feb

Here are memorable films about the lives of famous laugh-makers.

By Craig Mathieson

19 Feb

From baseball players to serial killers, firefighters and pianists.

Some thoroughly watchable flicks might have messed these films at the cinema.

Don't think this is a history lesson. Instead, come along for the ride.

By Luke Buckmaster

28 Dec

Christian Bale heaves and growls and stinks up the screen.

By Alexandra Heller-Nicholas

19 Dec

Kiera Knightly shines in this biopic about artist Sidonie-Gabrielle Colette.
---