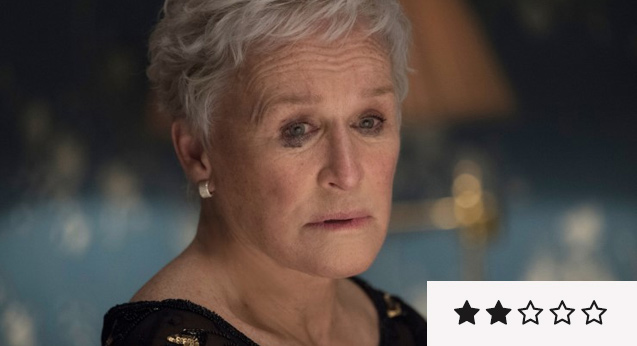 The Wife review: Glenn Close is fantastic in an otherwise mediocre drama

---
Glenn Close is an island of genius amid this otherwise mediocre affair set within the upper echelons of the arts world. The actress finally gets a big screen role that allows her to dig deeper than the blockbuster cameos (Guardians of the Galaxy, Warcraft) and bland comedies (Father Figures) that have filled the last few years of her career. It's just a shame that everything else around her is half-cooked, relying on Close's magnetism to fill in the blanks of a screenplay that is too often messy and relies too heavily on the relevancy of its story.
Joe Castleman (Jonathan Pryce) and his wife Joan (Close) are excited to get the phone call one morning that Joe has been eagerly anticipating. Joe has been selected to receive the Nobel Prize for literature, the culmination of a career writing novels of deep complexity and beauty. Joe and Joan as well as their adult son, David (Max Irons, son of Jeremy), travel to Stockholm where their lives become a series of increasingly chilly and claustrophobic encounters.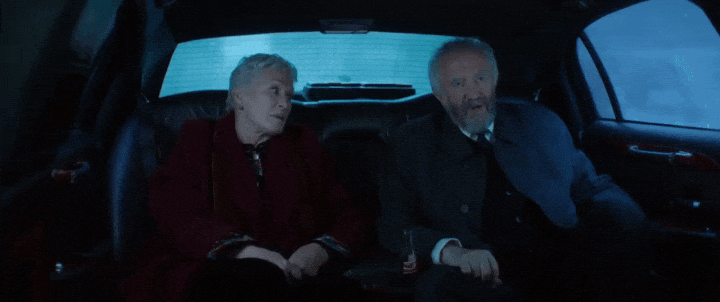 Things look set to erupt with the revelation that it is Joan, not Joe, who is most deserving of the literary credit. Also in Stockholm is Nathaniel Bone (Christian Slater), a journalist who buzzes around the Castleman family like a paparazzo attempting to get a big scoop for his upcoming biography of Joe.
Close, not exactly one to resist biting off a chunk of scenery, is coolly restrained as Joan. Director Björn Runge is wise to keep the camera focused on her as the internal tempest threatens to be unleashed, a lifetime of frustrations and resentments slowly beginning to show on her face. It is captivating to watch the cracks begin to show in the illusion she has built to handle the personal humiliation she feels at being labelled as just the wife.
Sign up for Flicks updates
Close is so good that it's disappointing to see a significant portion of the running time dedicated to flashbacks of Joe (Harry Lloyd) and Joan (Annie Starke) meeting. They are unnecessary and drably lit, like budget off-cuts from The Theory of Everything or some similar British period piece, shoe-horned in as if knowing audiences would not be sated without some cardigans and tweed. They largely sap the film of nuance and subtext. The only real benefit to them is a marvellous cameo by Elizabeth McGovern as another writer who warns Joan about the implicit misogyny in an industry that doesn't take women seriously.
The Wife feels like it serves a greater purpose as being the film to finally win Glenn Close an Academy Award
These themes of gender and bias are clearly very relevant. The inability of women to gain a seat at the table, their work being taken by men (either innocently or maliciously), the forsaking of ambitions in the shadow of husbands and family, the exclusion of women from the narrative of important men. But director Runge is unable to do enough with them beyond Close's fantastic performance and flounders when the camera isn't planted firmly on its central star.
The role of David Castleman is curiously one-note despite a well of potential, and Slater is a peculiar presence as the troublemaker with an artistic crush who threatens to reveal Joe's secret. Maybe they worked better on the page of Jane Anderson's novel from which The Wife is based, but here they come off as afterthoughts amid its structural messiness.
In fact, in many ways The Wife feels like it serves a greater purpose as being the film to finally win Glenn Close an Academy Award. A six-time nominee, the film is a tribute to her talents as not just a brilliant actor, but a compelling leading lady who has persevered across four decades. In that regard, many will compare it to Julianne Moore in 2014's Still Alice. Like Haifaa Al-Mansour's recent Mary Shelley – a female writer accused in her day of taking credit for the work of a man – the story of The Wife is pertinent, but the film struggles to build anything around it that is as complex and powerful as its lead performance.